This cheeseburger recipe with bacon is called the breakfast burger. It has crispy shoestring fries for crunch and maple bacon, truly a epic bacon cheeseburger recipe.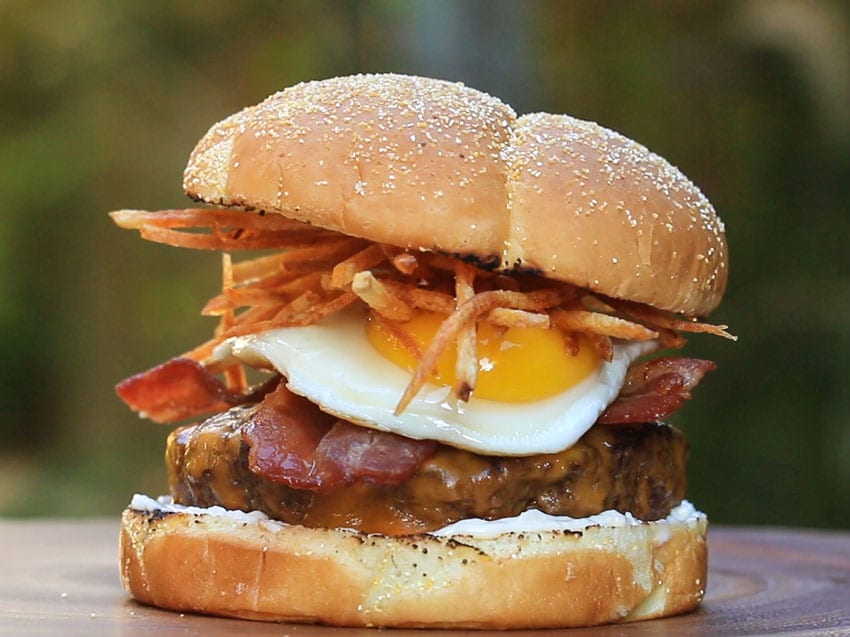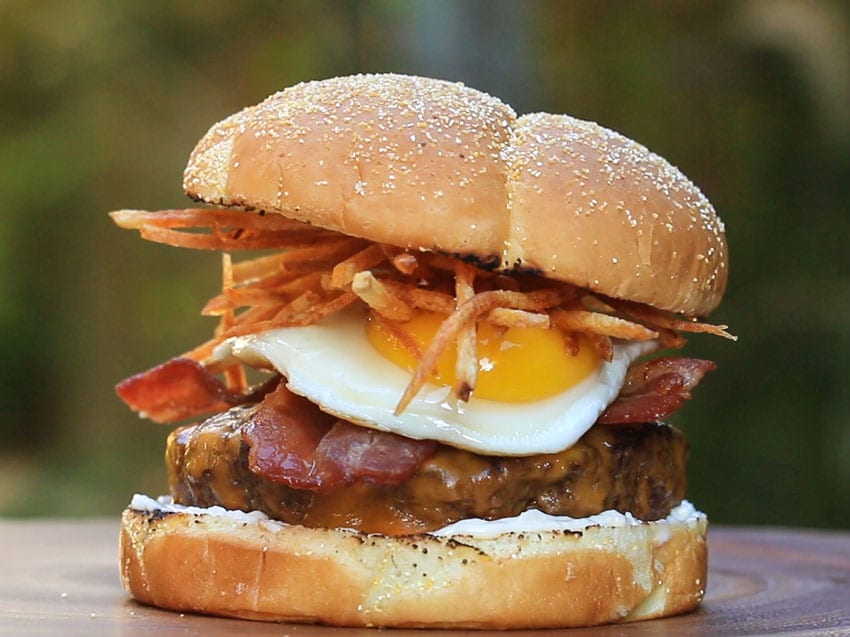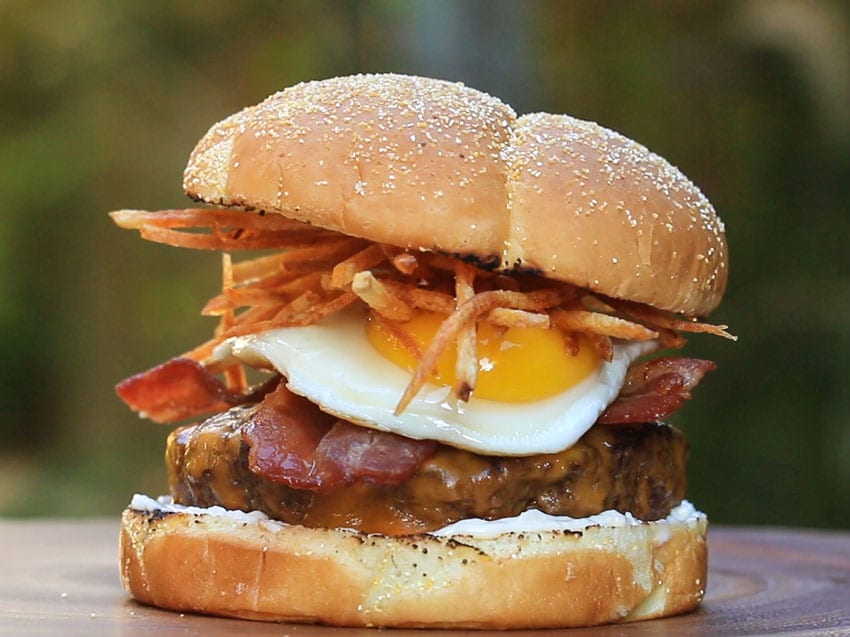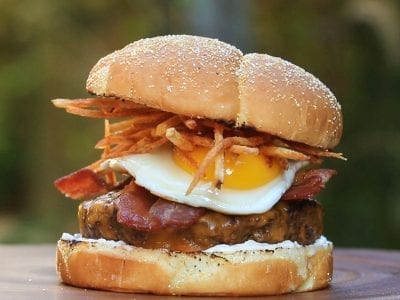 Breakfast Burger
Print
Ingredients
1

pound

ground beef

I like a blend of short rib, brisket, & chuck

Cheddar cheese

grated

Potato or kaiser buns

toasted

2

eggs

1

russet potato

cut into matchsticks or julienne

Mayonaisse

Kosher salt

Freshly cracked pepper

Veggie oil
Instructions
Form the ground beef into 2-3 patties and keep in them fridge until ready to cook.

Bring a small pot of oil to 365 degrees F. Use a hand slice or mandoline to cut the potatoes into matchsticks and soak them in ice cold water for 10-15 minutes. The cold water sucks out excess starch, making the potatoes extra crispy. Drain the potatoes and thoroughly pat off any excess moisture and fry the potatoes until golden brown, about 5-6 minutes. Remove with a strainer and sprinkle a little bit of salt on top, set aside.

To cook the burgers, pre-heat a cast iron pan over medium heat with a shot of veggie oil. Season one salt with a generous pinch of salt and a couple cracks of pepper and place that side down in the pan. Season the top side with more salt and pepper and use your thumb to dimple the burgers in the middle, this will prevent them from plumping up like a football while cooking.

While the burgers are cooking, fry the eggs in a non-stick pan sunny side up, and make sure they are still runny. Set aside.

Flip the burgers after 5 minutes and cook for two more minutes. Add some grated cheese on top and then add two ice cubes to the pan and immediately put a lid on the pan. The moisture will help the cheese melt evenly and really coat the burger beautifully. Cook for another 3 minutes and take off the heat.

To build your burger, add a schmear of mayo to the bottom toasted bun, this will help prevent sogging of the bun. Place the burger on top, add the egg, and carefully add a handful of fried potatoes. Add the top bun and enjoy that runny yolk making a delicious mess everywhere!