Hot Cocoa and Marshmallows
Hot Cocoa and Marshmallow
This recipe is with main ingredient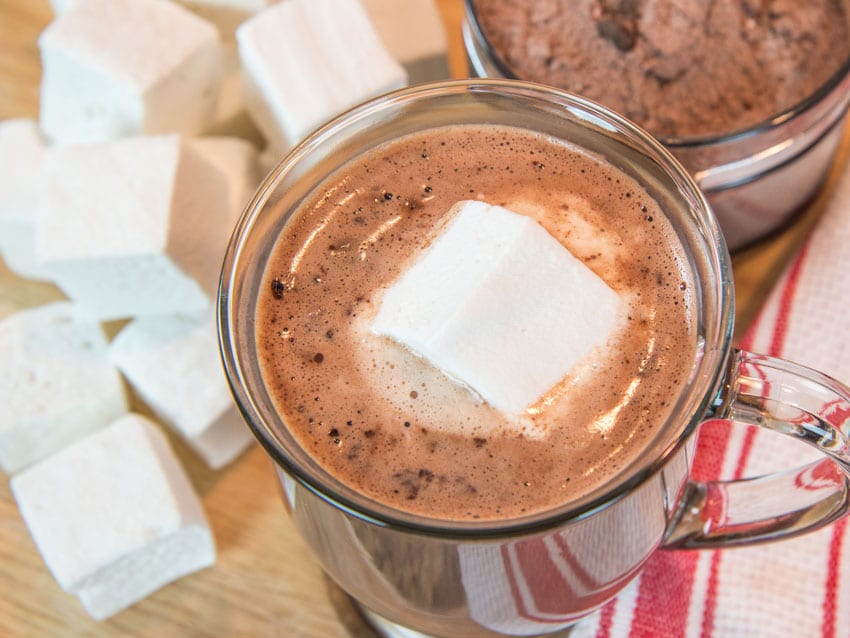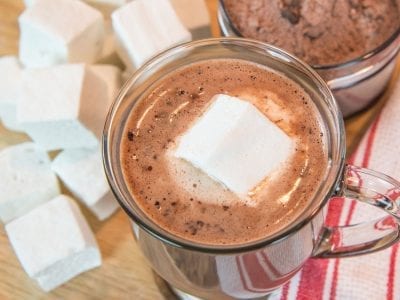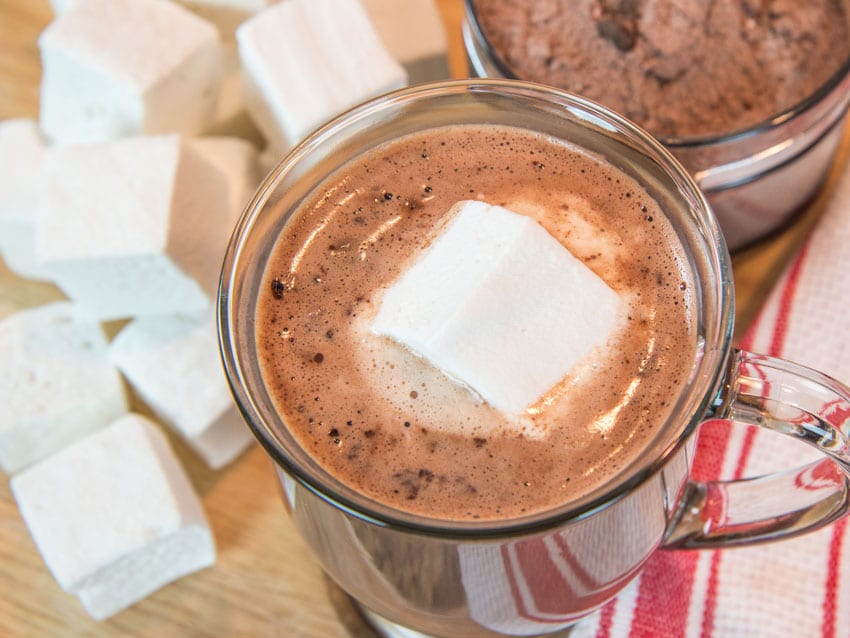 Hot Cocoa Mix & Marshmallows
Print
Ingredients
2

cups

powdered sugar

1.5

cup

cocoa powder

Dutch-process preferred

2.5

cups

powdered milk

½

cup

dark chocolate chips

1

teaspoon

salt

2

teaspoon

cornstarch

1

teaspoon

cinnamon

1

smallpinch cayenne pepper
For the marshmallows:
1.5

cups

granulated sugar

1

cup

light corn syrup

1/4

teaspoon

kosher salt

1

teaspoon

vanilla extract

3

packets of gelatin

1 ounce

Cornstarch

Powdered sugar
Instructions
For the hot cocoa, combine all ingredients in a large bowl and mix well. To serve, add ½ cup of mix to pot along with 8-12 ounces of milk or water. Bring to a bare simmer and cook for a few minutes so the corn starch can thicken the mixture, whisk well and serve.

Store mix in air tight container or put a pretty little bow on it and give as a gift. Shelf life is FOREVER!!!

For the marshmallows:

Combine the gelatin with ½ cup of cold water in the bottom of your stand mixer bowl. Let it bloom while you make the syrup.

In a small pot, combine the granulated sugar along with the next two ingredients and half a cup of water. Heat over medium heat until most of the sugar dissolves, about 10 minutes. Raise the heat to high and cook for 8 minutes or until a candy thermometer reaches 240 degrees.

With the mixer on low speed and the whisk attachment on, carefully and slowly add the hot sugar mixture. Turn the mixer to high and let it go for 7-8 minutes. For the last 30 seconds add the vanilla extract. You will know it's ready when the mixture is very thick and holds its form well.

Spray the bottom and sides of a 8x12 glass or porcelain baking dish with non-stick spray. Use a sifter to generously cover the baking dish with a 50/50 mixture of powdered sugar and cornstarch. Spray a rubber spatula with non-stick spray and transfer all of the marshmallow mixture to the dish. Use a spatula to even it out. Work fast, as the mixture becomes harder to work with as it cool down. Cover the top of the mixture with another generous coating of powdered sugar and cornstarch. Let sit uncovered on the counter overnight. Use a knife dusted in powdered sugar to cut large squares and dust the sticky edges with the cornstarch mixture. Store marshmallows in an airtight container for up to a month.