I'm partnering with Buitoni and Nestle's Balance Your Plate to share my favorite minestrone soup recipe with you guys. This soup recipe features both fresh and refrigerated foods, and that's what balance your plate is all about: teaching you guys how to build tasty and nutritious meals without having to sacrifice your favorite foods, like Buitoni three cheese tortellini! Whether you are using frozen or refrigerated food items, it's easy to build tasty meals around them like this veggie loaded winter minestrone soup.
October is National Pasta Month. It's also the time of the year when the fall chill sets in and you need some tasty comfort food recipes to keep you warm. This instant pot recipe for minestrone soup only takes 40 minutes, and that includes using dried white beans that don't need to be soaked beforehand. I wanted to load this minestrone with as many veggies as possible because the broth is so rich and tasty. It's a great way to sneak more veggies in your diet. I love the idea of using store bought refrigerated pasta to help build a meal the whole family will enjoy. I mean, who really has time to be making homemade pasta these days!? If you want more instant pot comfort food recipes, check out my chicken pot pie.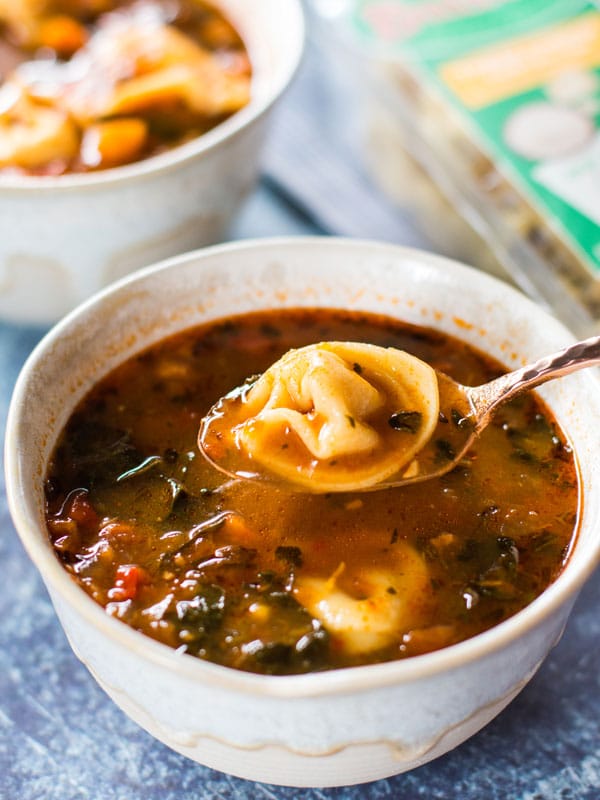 This meal comes together perfectly with the addition of Buitoni three cheese tortellini. It's a great time saving ingredient to have in your fridge and allows you to make a complete meal with ease. Allow the minestrone to sit for 10 minutes after the cooking is done and then release the pressure manually on the instant pot. Meanwhile, you can boil the tortellini according to package instructions, drain, and then add them to the soup.
The make this the ultimate minestrone soup recipe you have to build massive flavor, and that starts with rendering some bacon in the instant pot. The bacon will give the soup a meaty backbone, and it does not hurt that I used the rendered bacon fat to saute some fresh rosemary, thyme, and sage. I know that the urge is to toss everything in the instant pot and start cooking, but if you take the time to cook the veggies for 12 minutes, you will build massive flavor.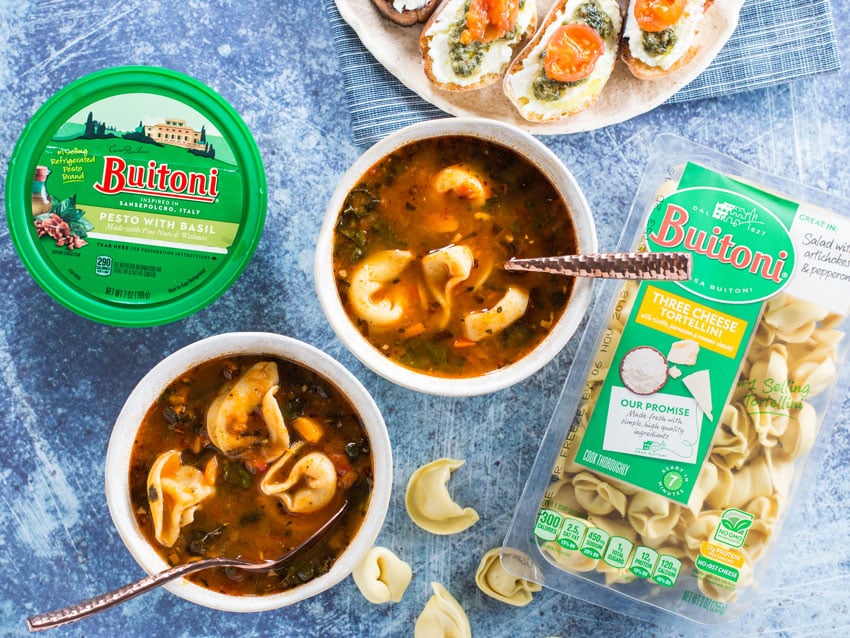 We are using a mountain of sweet potatoes, carrots, celery, and onions for this minestrone soup recipe, by taking the time to cook them down, you concentrate their flavor and evaporate most of their moisture. I also like to use crushed tomatoes, Parmesan rind, dried beans, and a bay leaf to round out the flavors of this soup.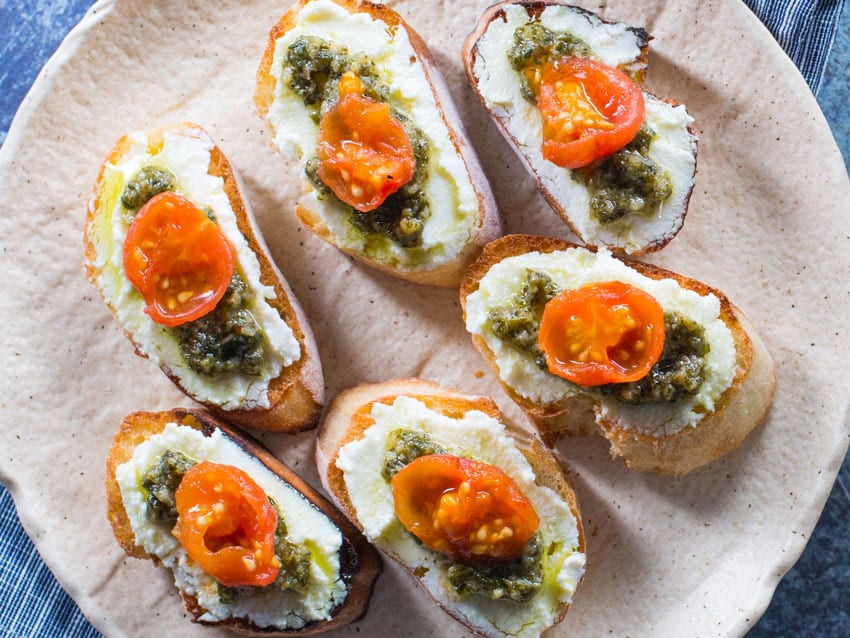 Every soup needs something to dunk in it, so once again I am employing a time saving trick by using Buitoni Pesto with Basil. The flavor of this pesto is fantastic, especially when you slather it on a crusty piece of bread that has creamy ricotta on it. I also roasted some cherry tomatoes in a 400 degree F oven until they burst and put that on top of the crostini. The flavors are just popping and the crostini is perfect to dunk in the soup.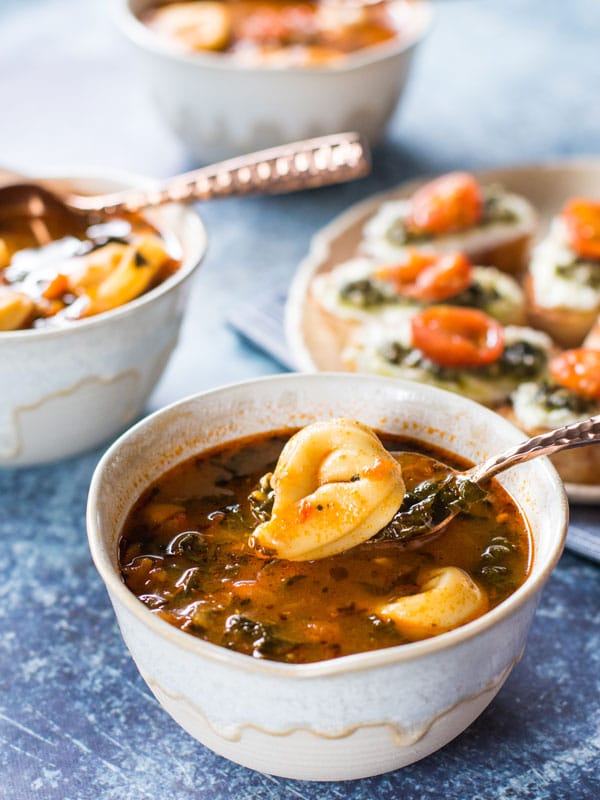 Make sure you check out my other soup and winter comfort food recipes: