You guys are always asking me for low carb breakfast ideas, so I thought I would put together a brekkie meal prep that was portable and so darn epic. This keto breakfast meal prep makes 5 servings of coconut chia seed pudding and 3 breakfast sandwiches. The almond flour biscuits make the perfect low carb bun for these cute and tasty sandwiches.
You can make everything ahead of time, warm it up in the morning, and grab your keto breakfast on the way to work or school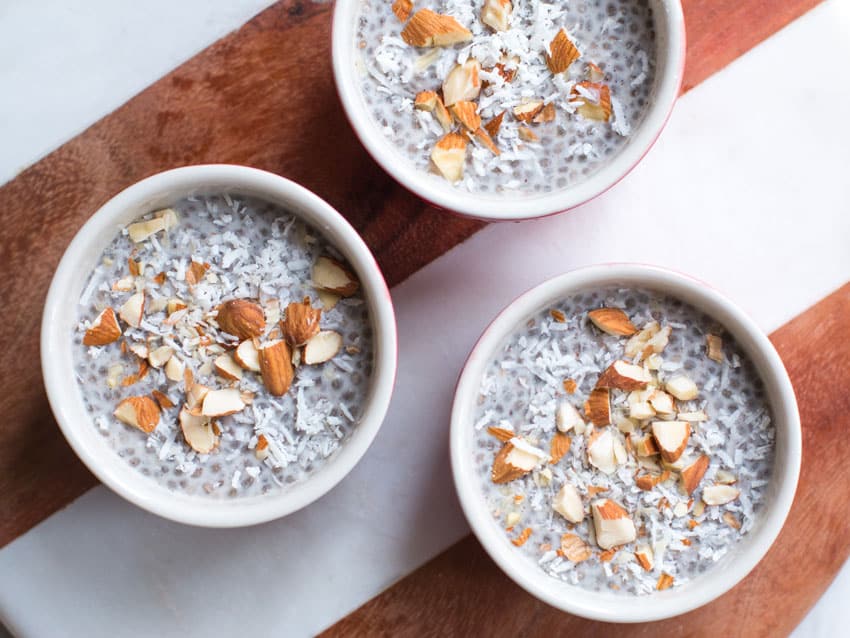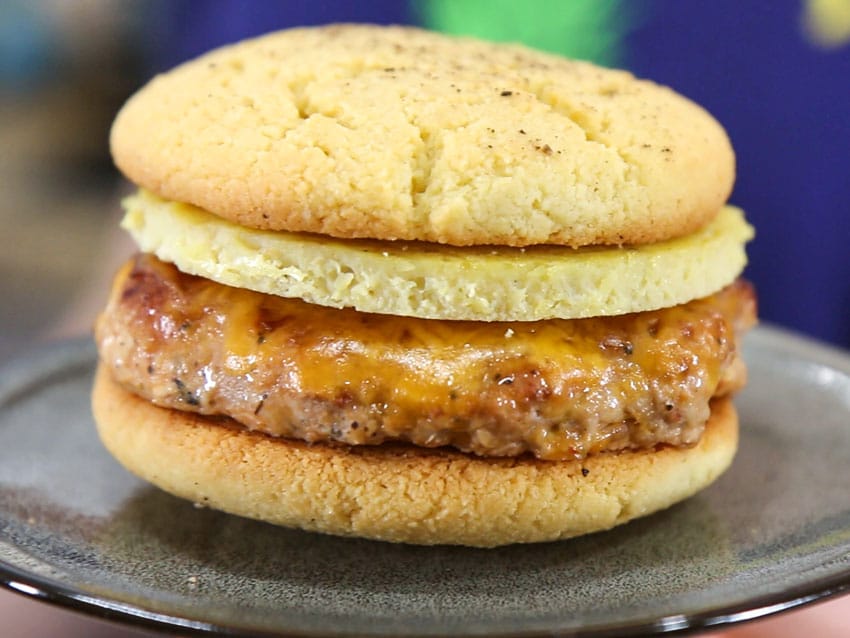 Who doesn't want a low carb, keto friendly version of a sausage McMuffin sandwich for breakfast!? The meal prep makes 5 servings and the brekkie sandwiches are perfect for a quick bite at home, or they are portable to take to work. Instead of pork sausage, I decided to use ground chicken thighs, but you can use whichever protein you like.
Low Carb Breakfast
I often get asked for quick and easy keto breakfast recipes that are not your typical eggs and sausage type ideas. This keto breakfast sandwich is far from the norm, it is a flavor explosion and has melted cheddar cheese and a low car almond flour biscuit bun. This is my low carb take on a McMuffin sandwich, although mine is way tastier, healthier, and the ultimate low carb breakfast idea, I'm loving it 😉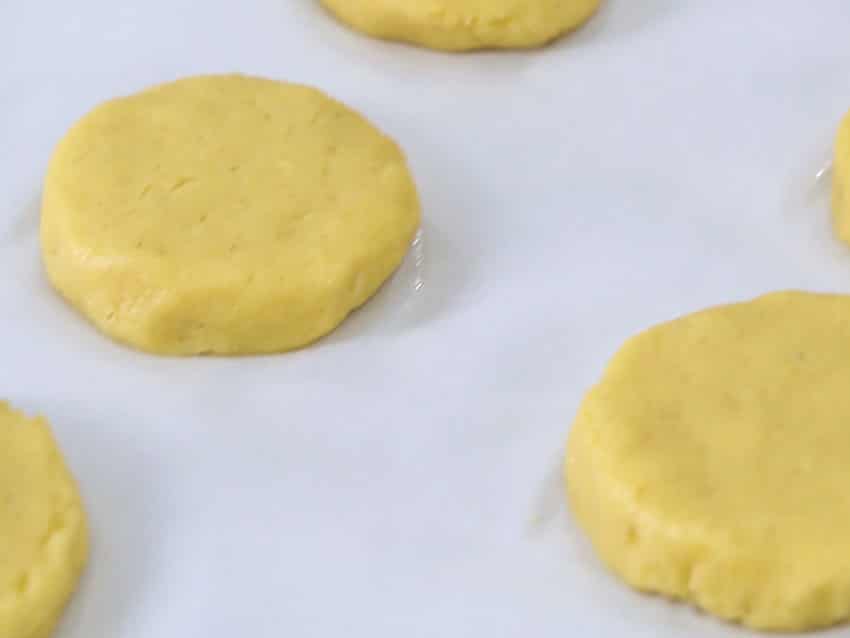 The key to making keto biscuits is to use almond flour, you can even added grated cheese to the batter and the recipe works great. Just make sure to form each biscuit the same size and place them on a sheet tray lined with parchment paper.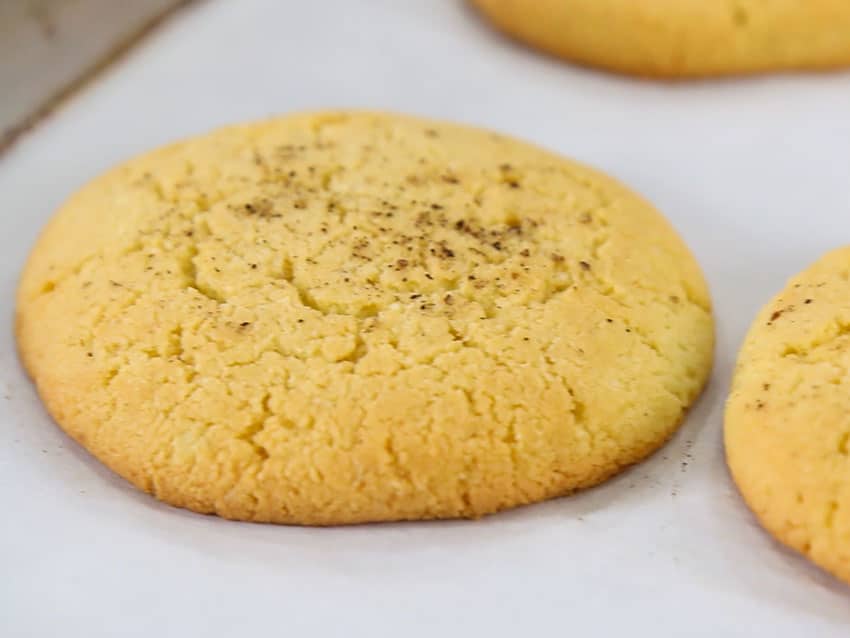 The first thing that came to my mind wen I made these almond flour biscuits was that they looked like a snickerdoodle cookie! They need to to big enough to fit the sausage patty, thats why they look like a cookie, but I have another keto biscuit recipe with cheddar that looks ore like a proper biscuit, so you can check that out.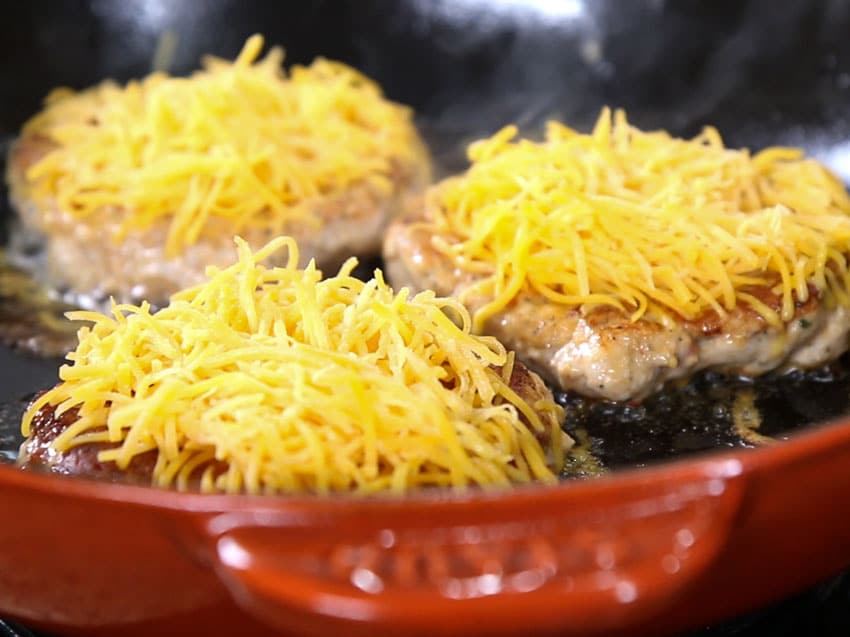 If you like perfectly meted cheese on your burgers and patties, put a few tablespoons of grated cheese on the patty and then drop 2 cubes of ice in the pa and cover with a lid. The ice cube creates steam that helps melt the chesse evenly and look like…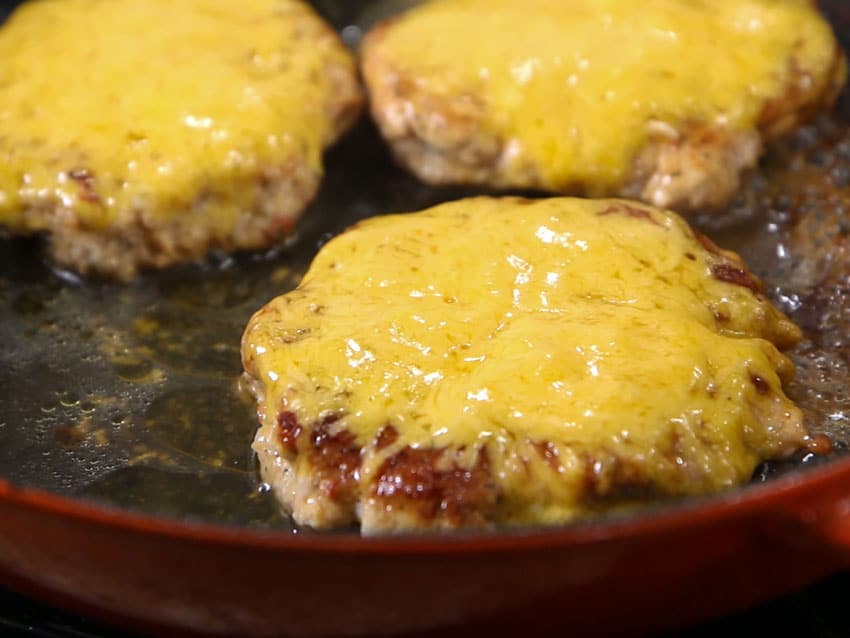 This! Have you ever seen more perfectly melted cheese? Do this trick for burgers also.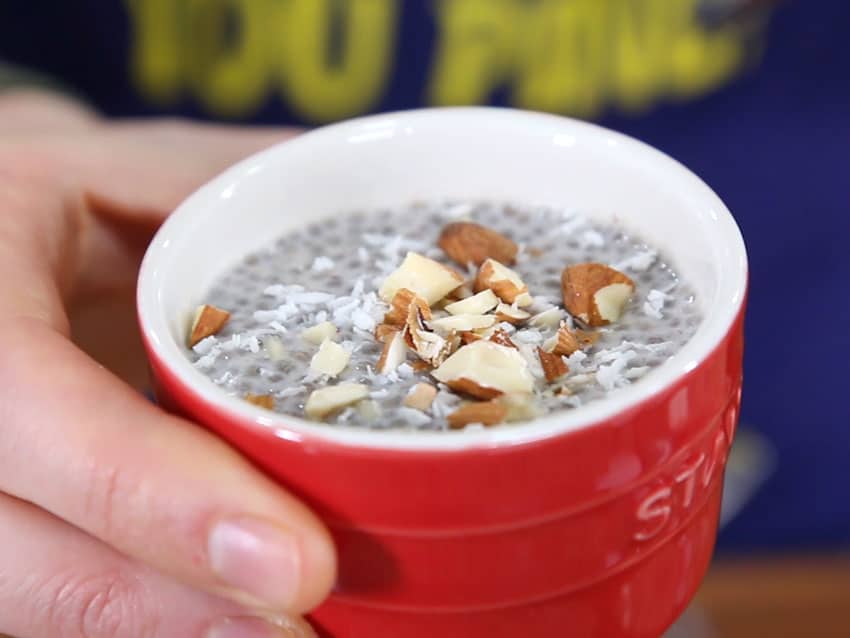 Chia Seed Pudding
My recipe for chia pudding is the best, I am just going to say it. It's such a simple recipe that is luscious and silky thanks to full fat coconut milk, and it only takes a few minutes to make. Just make sure to follow the exact instructions below. The most important part of the chia pudding is slowly adding the seeds and whisking like a mad person!
Sometime chia seeds tend to stick together and you end up with this gloppy mess, so you whisk well, wait 10 minutes and whisk one more time before stashing in the fridge overnight. I am leary on any recipe fr chia pudding that says it will be ready in 3 hours, no, homey don't play that game. The pudding needs to set up in the fridge overnight, end of story 😉