I'm partnering with California Pizza Kitchen Frozen and Nestle's Balance Your Plate to show you guys how to create an epic pizza night featuring both frozen and fresh foods. The Balance Your Plate Program is something that I really believe in. It teaches you that you don't have to give up the foods you love. You just need to incorporate fresh ingredients to create a meal that is nutritious and delicious.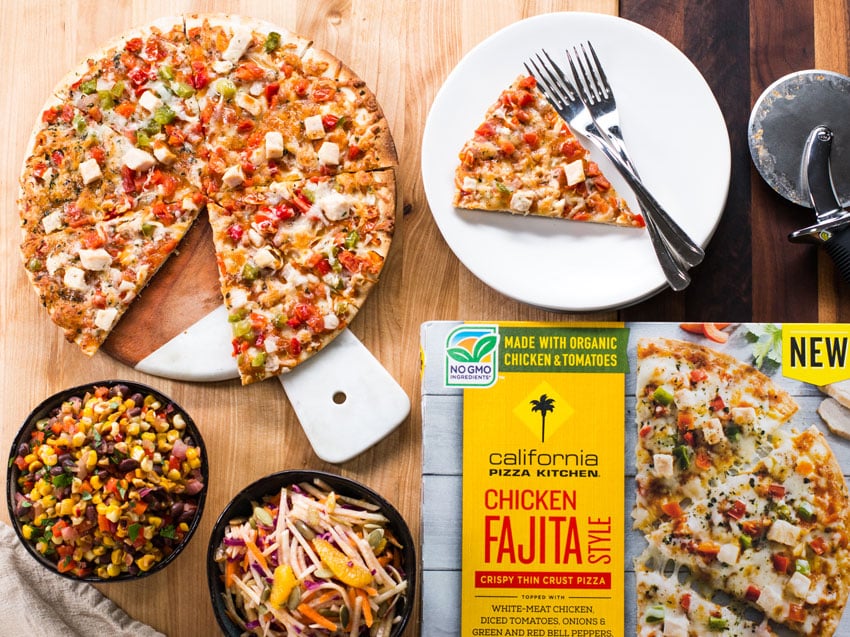 I would never be able to give up pizza night. Let's be serious, but as long as I pair the pizza with some quick and easy veggie side dishes, I can feel good about eating a balanced meal. Plus, these two veggie side dish recipes today can be cooked in the same amount of time it takes for the pizza to cook in the oven!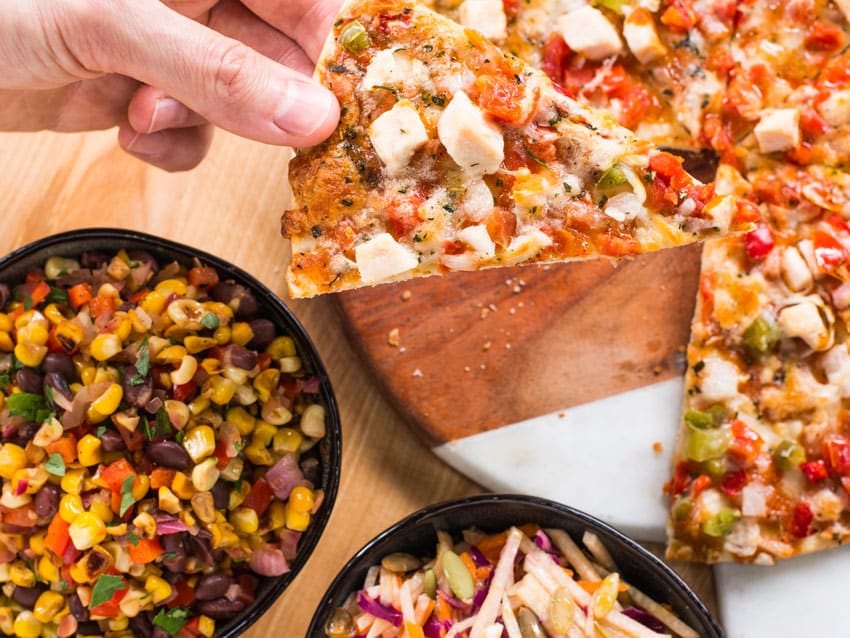 Let's talk about the new CPK Frozen Chicken Fajita-Style Pizza. Not only is the flavor fantastic, but it's made with organic tomatoes and chicken, and you can really taste the quality in the ingredients! The crispy preservative-free crust has just the right amount of crunch, and the fajita sauce and cheese have such a complimentary flavor.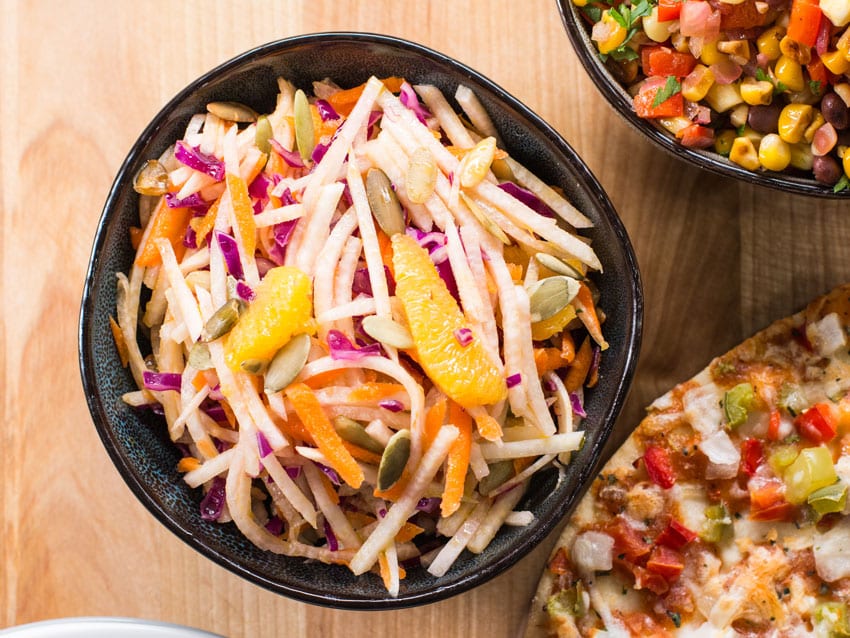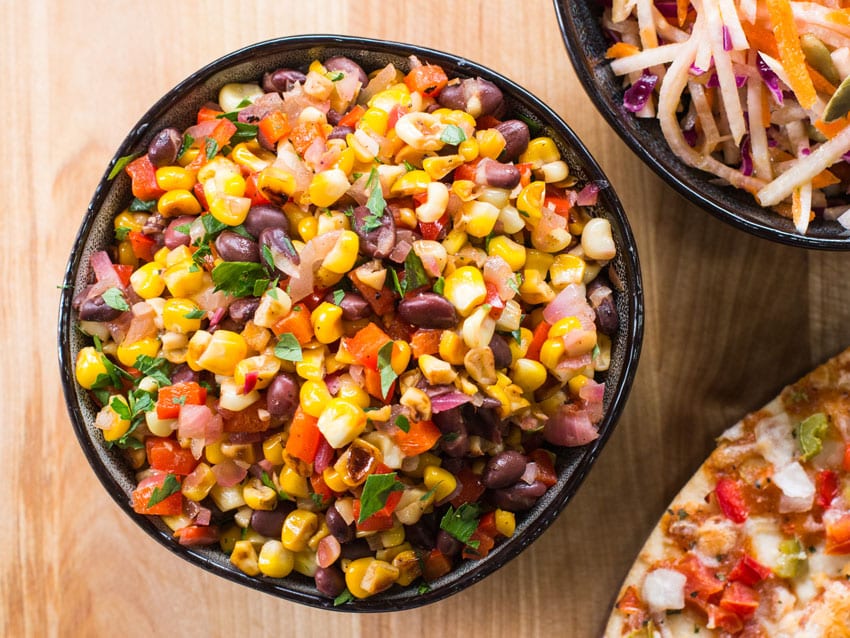 The best thing about this meal is that it takes you on a flavor journey without ever leaving your home, which is my kind of trip! The flavors of the pizza and the sides take you to where the inspiration for the pizza comes from, and you can really taste it with every bite.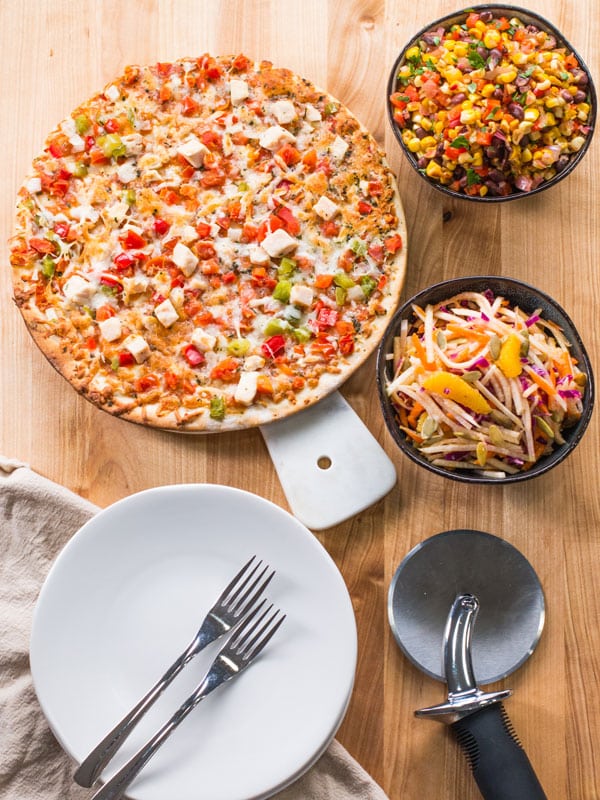 We all try to eat better and incorporate more veggies into our diets, but sometimes we need a little inspiration. This is why I created these side recipes that are so quick and easy that anyone can make them in the same amount of time that it takes the pizza to cook. These recipes will elevate your pizza night and help balance your plate so you can feel good about eating your favorite frozen foods.