Summer is finally here, so I am partnering once again with my friends at Austerity Wine and The FeedFeed to share a red wine inspired steak recipe you guys are going to love! The entire meal is made on the grill, which means you can enjoy the weather, pour a glass of Austerity Wine pinot noir, and invite some friends over. We all know that steak and red wine are BFF's, but the smoky flavor of the spice rub really complements the rip red fruit flavors of the pinot noir.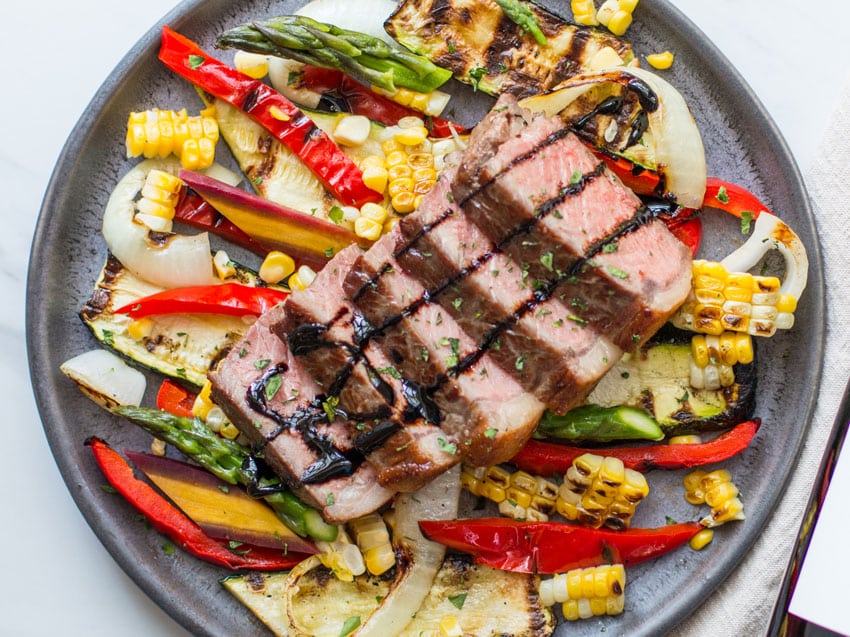 You can also use Austerity cabernet sauvignon wine for this recipe and the flavors will be terrific!
​Combine the smoked paprika and cumin in a small bowl and mix well. Season the steaks on both sides with the spice rub and a generous pinch of salt. Allow the steak to sit a room temperature for 20 minutes before grilling.