This recipe is with main ingredient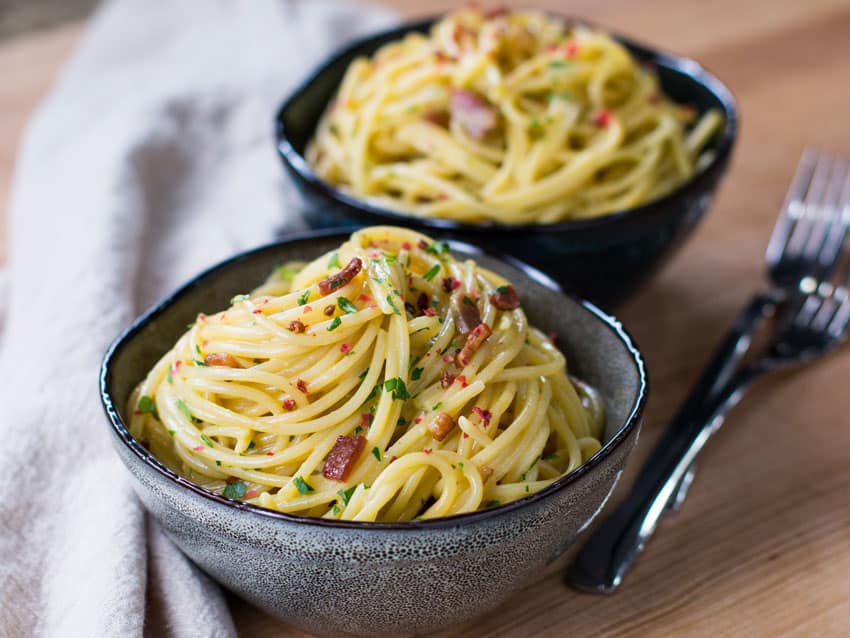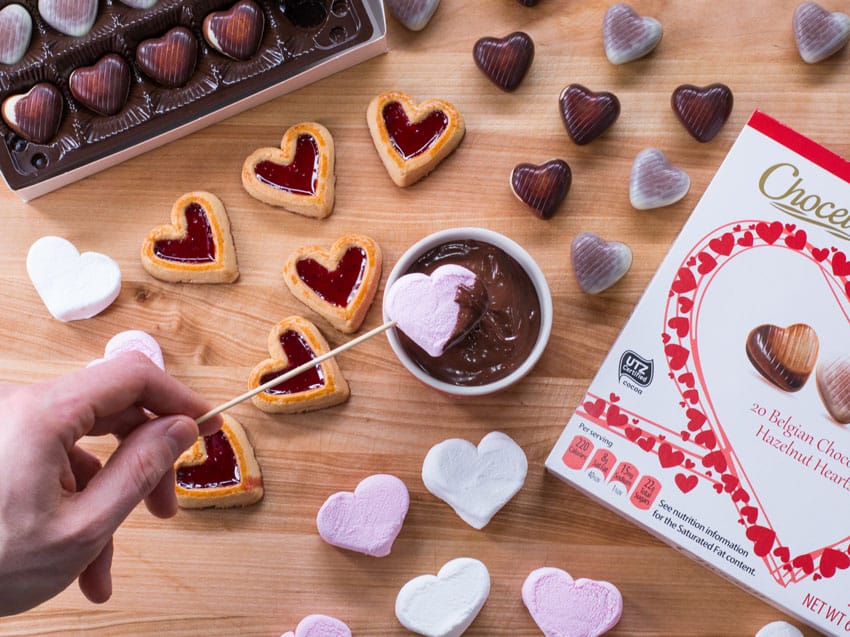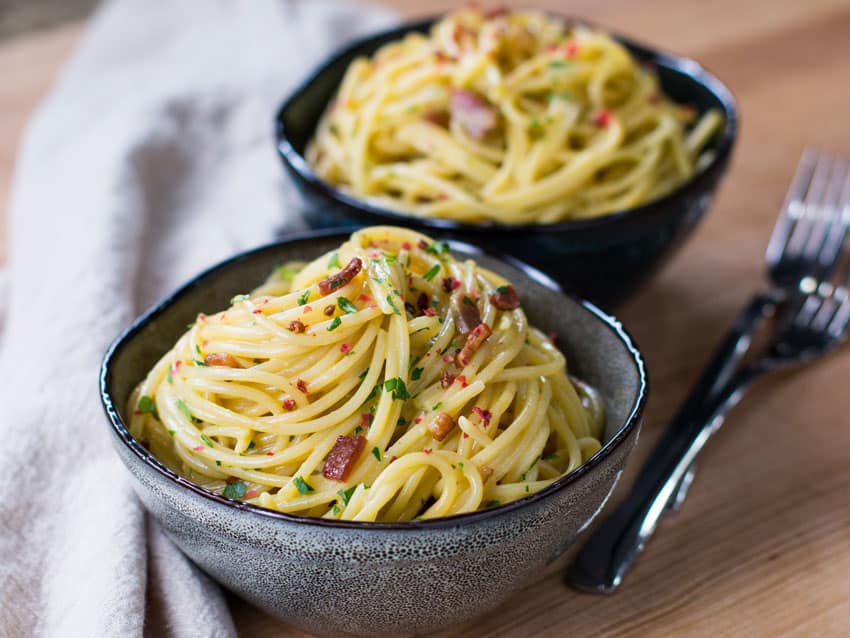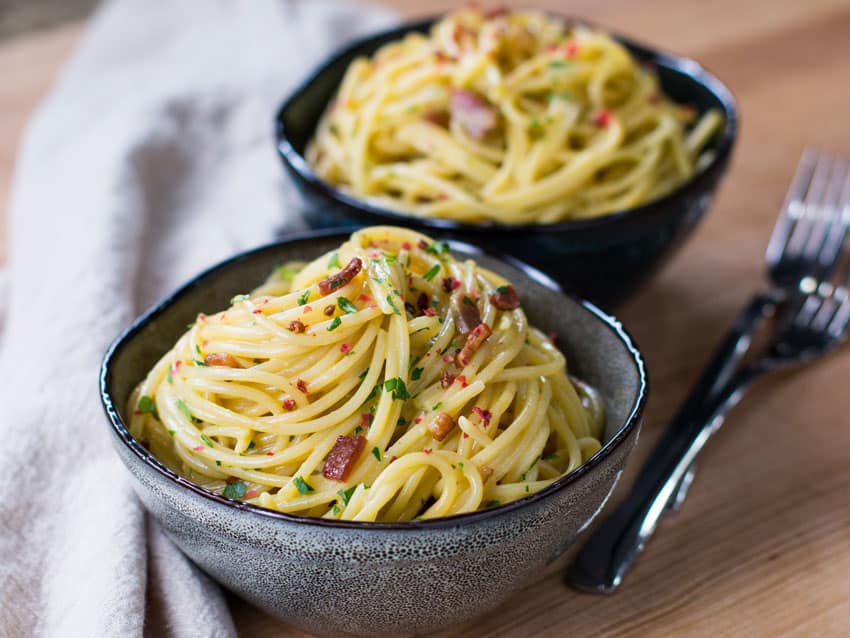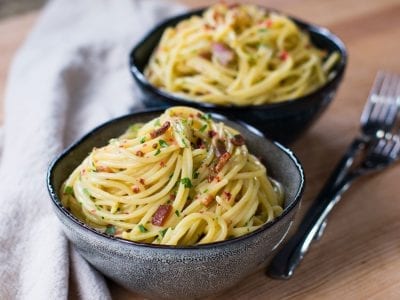 Spaghetti Carbonara & Valentine's Day Dessert
How to make the easiest spaghetti carbonara recipe ever!

Print
Ingredients
For the spaghetti:
½

pound

Reggano spaghetti

3

Simply Nature egg yolks

¼

cup

grated parmesan cheese

2

tablespoons

chopped parsley

2

slices

of Never Any! bacon

1

teaspoon

pink peppercorns

crushed

Salt & Pepper
For the dessert:
1

package Choceur Belgian Chocolate hearts

1

package Baker's Corner Valentine's Day Heart Marshmallows

1

package Benton's Shortbread Hearts

½

cup

dark chocolate chips

Pembroke Valentine's Day Card
Instructions
For the pasta, bring a medium size pot of water to a boil. Meantime, cut the bacon in small cubes and cook them in a large non-stick pan over medium heat until most the fat has rendered and it has become crispy, about 8 minutes. Add 1 teaspoon of salt to the boiling water and cook pasta until al dente, the cooking time will be on the side of the box. Add the egg yolks, half the cheese, and half the parsley to a small bowl and whisk well. Before draining the pasta, save 1 cup of the cooking water. Add the drained pasta to the pan with the bacon and turn the heat off. Slowly add 2 tablespoons of cooking water to the egg mixture while whisking, do this slow otherwise the egg will scramble. Add the egg mixture to the pan with the pasta along with a splash of the cooking water. Mix well using tongs and by shaking the pan, then add the remaining cheese and another splash of water. Mix well and add enough water to make the sauce smooth and creamy. Plate the pasta and garnish with the remaining parsley and the pink peppercorns.

For the dessert, place the chocolate chips in a microwave safe bowl and cook in 30 second intervals in the microwave on high. Stir well after each interval until the chocolate is smooth and creamy, about 3 intervals. Transfer the chocolate to a small serving bowl and serve with the marshmallows, shortbread hearts, and chocolate hearts. This is a romantic and easy dessert that takes advantage of store bought items from Aldi. There is no need to bake a dessert when you can use these time saving hacks to put together the perfect dessert for Valentine's day.