Cedar plank salmn recipe with sticky brown sugar and citrus glaze.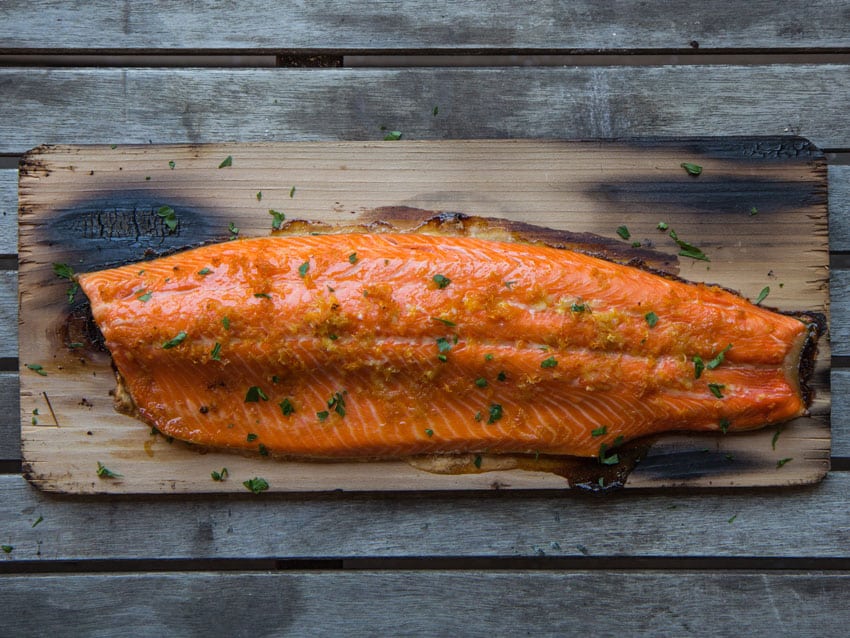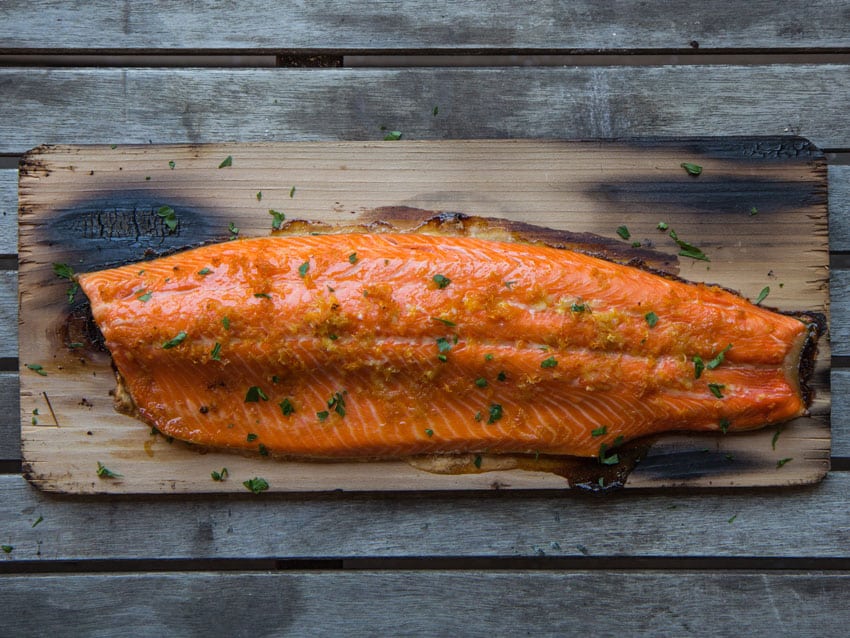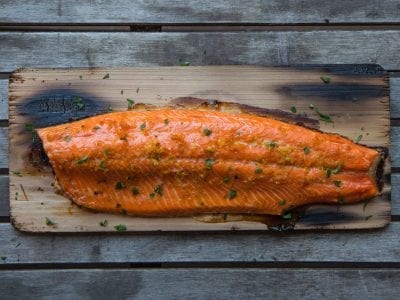 Cedar Plank Salmon
Print
Ingredients
One half of salmon

de-boned

1

tspn kosher salt

1/4

cup

light brown sugar

Zest of one lemon

Zest of one orange

Cedar Plank

also from Costco
Instructions
Soak the cedar plank in water for 2 hours, this way it won't burn when put on the grill.

Lay the salmon flesh side up on a tin foil lined sheet tray and season with salt and next 3 ingredients.Let sit at room temperature for 30 minutes.

Pre-heat half your grill to medium-high and place the cedar plank on this side of grill, pre-heat other side of grill to medium low. Wait about 5-7 minutes, or until nice char marks appear on the bottom side of the cedar plank, some black spots are good, but don't char it too much. Turn the plank over to the un-charred side, and move it to the cool side of the grill. Place the fish on the cedar plank, lower the hot side of the grill to medium low, close the lid to the grill, and cook for 18-22 minutes. Salmon will over-cook easily, so check it with a fork, and if it flakes off easily it's ready, or just cut the fish in the middle and see if it's done to your liking.

It's important to cook the salmon at a medium- low heat, otherwise the fish cooks too quickly, and you get a layer of white fat the pools on top of the fish..not pretty, but still tasty.