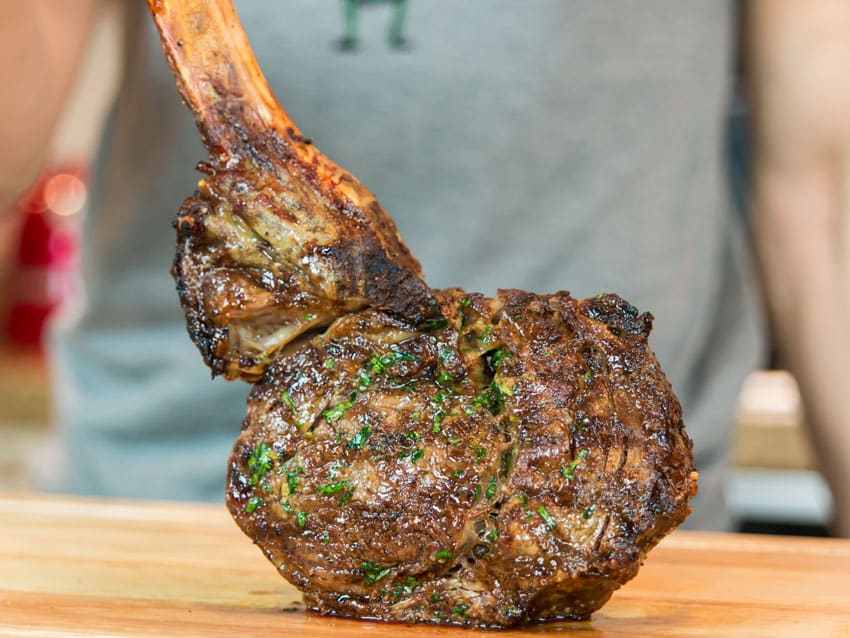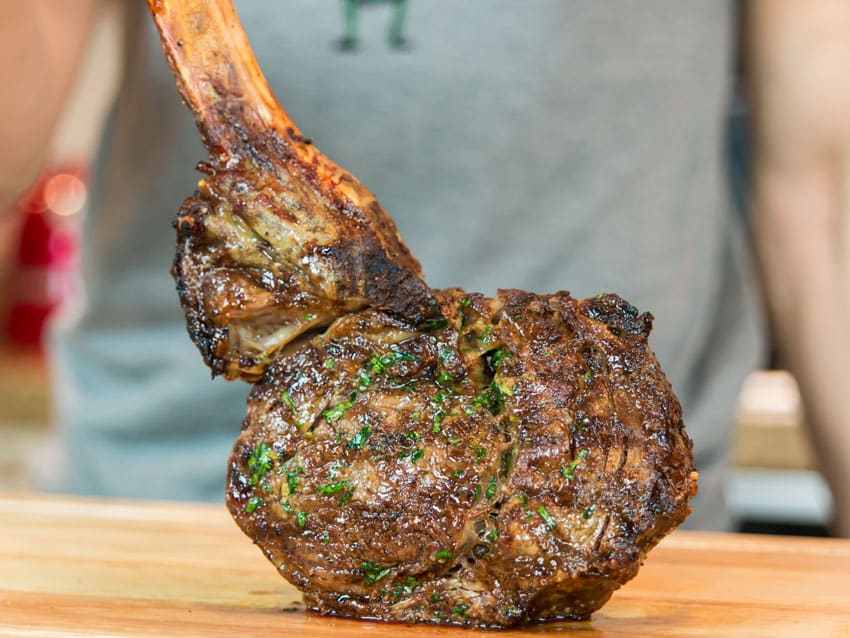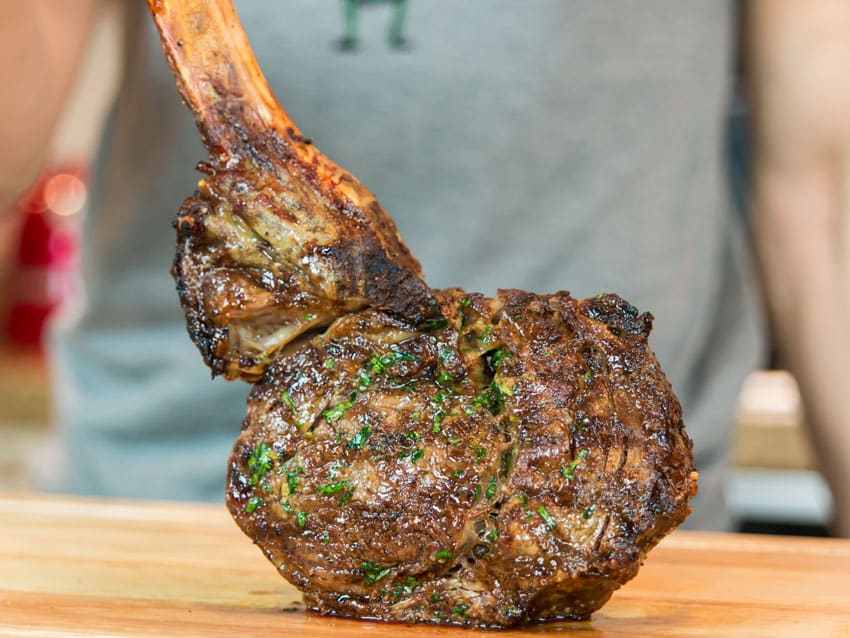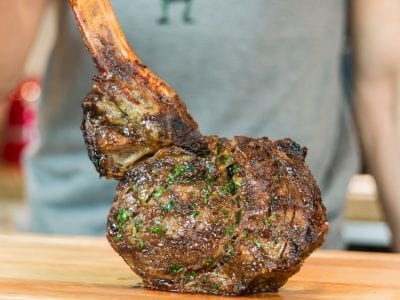 Ribeye Steak with Citrus Herb Butter
Print
Ingredients
For the steak:
1-2

bone-in ribeye steaks

at least 1.5 inches thick

Kosher salt

Freshly cracked pepper

Avocado or grapeseed oil
For the butter:
1

stick of room temperature unsalted butter

Zest of one lemon

1

clove

of garlic

finely minced

2-3

tablespoons

finely chopped herbs

such as chives, dill, and parsley

1/2

teaspoon

kosher salt
Instructions
For the butter, use a spatula to mix all ingredients in a bowl. Place a large piece of plastic wrap, form back into a log and store in the fridge.

Pre-heat oven to 400 degrees F. Season the steak with a generous amount of kosher salt and a couple cracks of pepper on each side. About 1/4 teaspoon of salt on each side will help form a crust and carry the seasoning all thorough the meat. Let the steak sit a room temperature for 30 minutes with the seasoning on it. You never want to cook a cold steak.

Pre-heat a cast iron pan or grill pan over medium-high heat for 5 minutes with a teaspoon of oil. Sear the steak on one side for 3 minutes and don't touch the steak otherwise the crust won't form. Flip the steak over, insert a meat probe thermometer, and place in the oven until the temperature reaches 135 degrees F for medium-rare.

Take steak out of the oven and place it on a clean plate and put a nice piece of butter on top of it, cover with aluminum foil. Let rest for 10 minutes so the juices can redistribute, the steak wont won't get cold. Serve & enjoy!