Gluten Free Fried Chicken
The best gluten free fried chicken recipe with seasoned flour and crispy crust.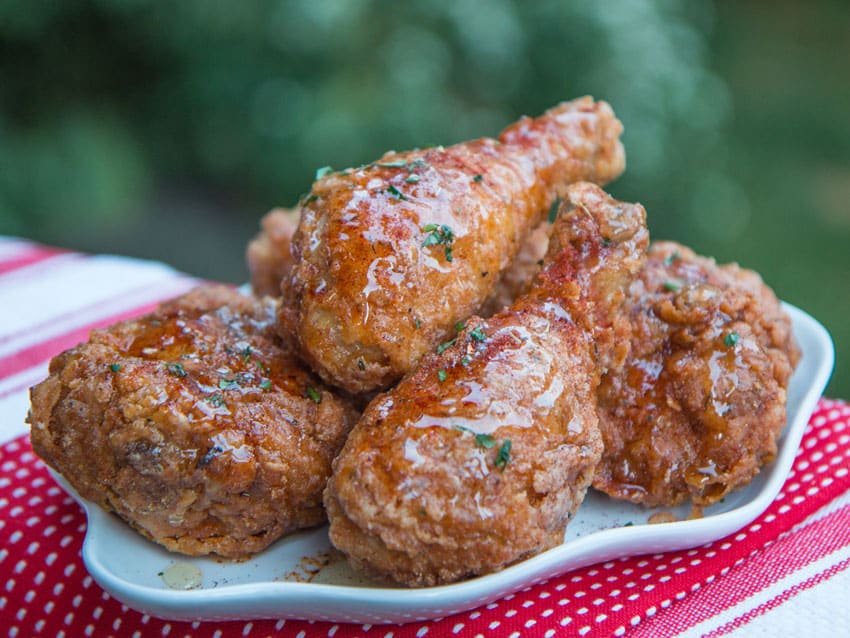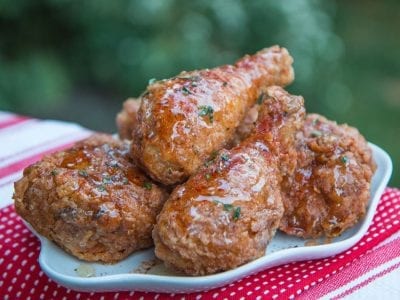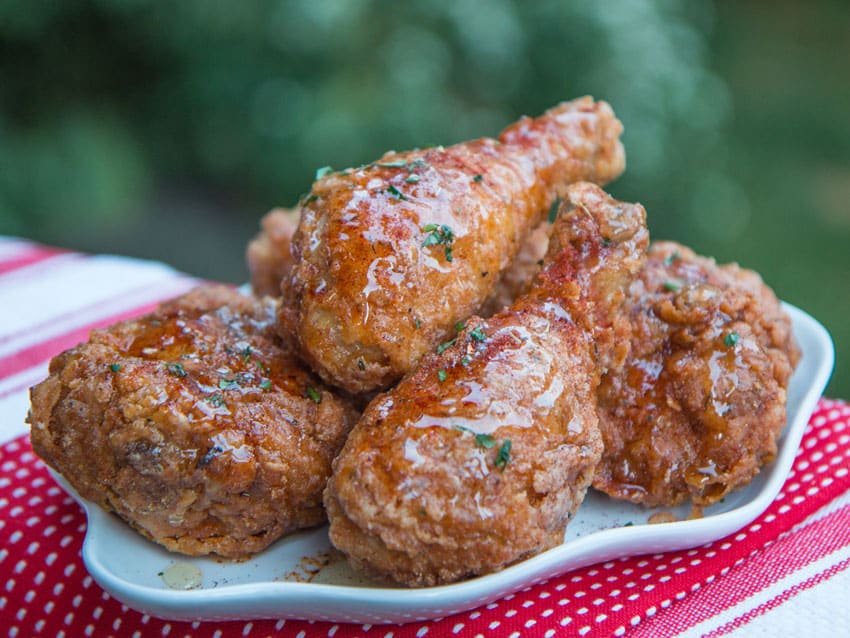 Gluten Free Fried Chicken
Print
Ingredients
1.5

pounds

boneless & skinless chicken thighs

1

cup

corn starch

1

cup

sweet brown rice flour or rice flour

1

tablespoon

smoked paprika

1

teaspoon

dried thyme

1

teaspoon

garlic powder

1

teaspoon

onion powder

1

tablespoon

kosher salt

1

teaspoon

freshly cracked pepper

1

cup

buttermilk or dairy free buttermilk

recipe below

Vegetable oil
Instructions
Add 3-4 inches of veggie oil to a heavy bottom pot or cast iron pan over medium-high heat. If using a cast iron pan, make sure the oil level is one inch below the top. Heat oil to 375 degrees.

In a large baking dish combine the corn starch and next 7 ingredients, mix to combine. Season the chicken with a good amount of kosher salt and some fresh cracked pepper. Pour the buttermilk in a shallow bowl and dunk one piece of chicken in. Drain the excess milk and place the chicken in the flour mixture. Cover the chicken well with flour then shake off the excess. Repeat this process by placing chicken back in the milk, drain and cover in flour again. Shake off excess and move chicken to a wire rack set over a sheet pan. Repeat this step with all the chicken and let it sit at room temperature for 20 minutes. This will help the crust set up and stick to the chicken, resulting in a crispy crust.

Once oil is at 375 degrees, add 3 or 4 pieces of chicken to the oil at a time, any more and the oil temperature will lower and the chicken will be soggy. Fry the chicken for 10-12 minutes . If you are uncertain chicken is done, you can cut into one piece. Move finished chicken to a clean wire rack set over a sheet tray and fry the next batch. While the chicken is still hot, season it with a pinch of kosher salt.
Recipe Notes
Cook's note: To make dairy free buttermilk, add 2-3 tablespoons of fresh lemon juice to 1 cup of unsweetened almond milk. Taste and make sure it has a mild sour flavor, you might need to add more lemon juice.