These Aussie lamb shanks cooked in the instant pot are the definition of comfort food. The recipe is easy to make, the lamb is tender and falling off the bone, and the coconut red curry sauce is the boss.
This post is a collaboration with my buddies over at True Aussie Beef & Lamb. We want to help you #OwnYourParty this holiday season by making recipes with grassfed Aussie lamb. You can make these lamb shanks ahead of time and keep them warm until ready to serve. Make sure to check out my Aussie spice crusted lamb chops with yogurt sauce – another recipe perfect for the holiday season!
Find out where you can buy Aussie Grassfed Beef and Lamb in your area visit: https://www.trueaussiebeefandlamb.com/where-to-buy/ #BeAussome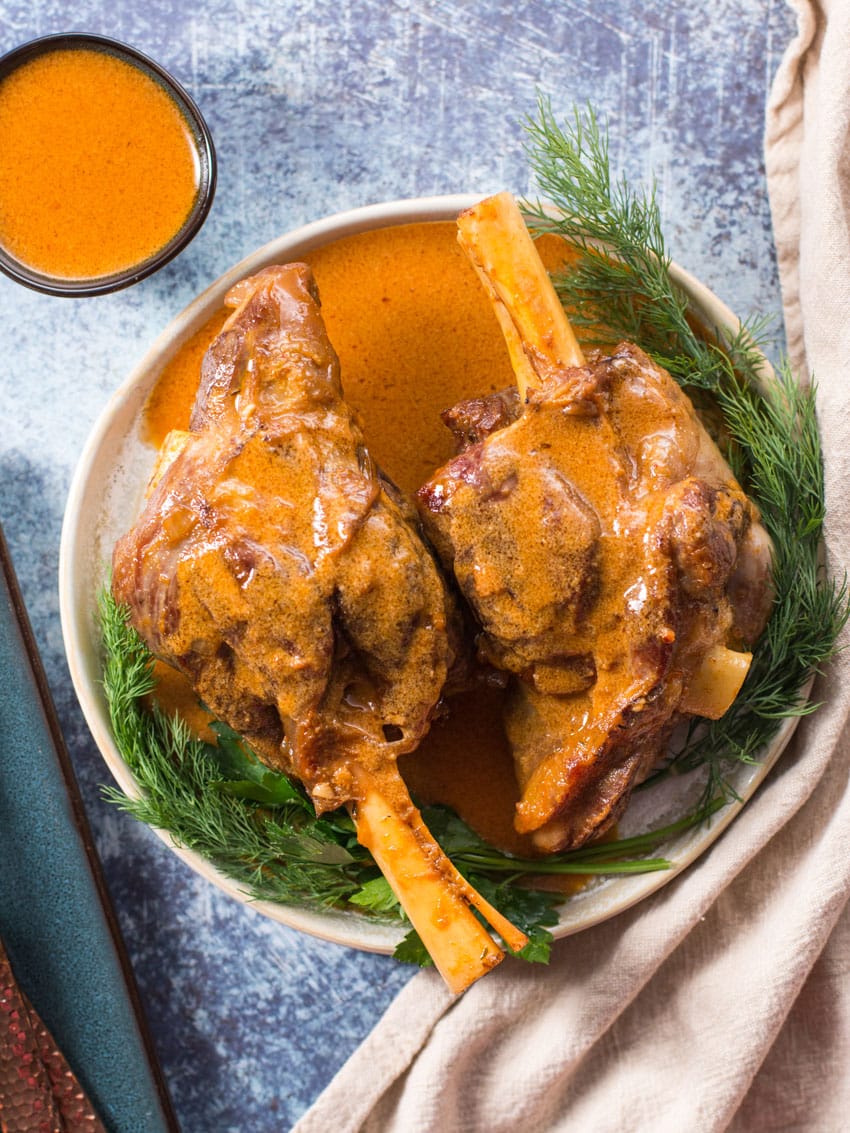 How To I Make Lamb Shanks In The Instant Pot?
Lamb shanks only need to cook in the instant pot for 40 minutes on high. Season the Aussie lamb shank with a generous pinch of salt and a few cracks of pepper all over. Sear the lamb shanks until crusty on all sides. This will add lots of flavor to the dish.
Remove the Aussie lamb shanks and cook the veggies until soft and add 1 tablespoon of red curry paste. Then add the coconut milk to the instant pot along with a cinnamon stick, the lamb shanks, and enough beef broth to come up 2/3 of the way up the side of the lamb shanks.
Pressure cook on high for 40 minutes and the lamb shanks are ready.
What Do I Serve With Lamb Shanks?
Lamb shanks are rich and meaty, so it's nice to serve them with something fresh, crunchy, and tangy. Try some of these side dish recipes to serve with the Aussie lamb shanks.
Make sure to check out my other recipes featuring Aussie Lamb and Grassfed beef: