The inspiration for this cake come from a typical Bulgarian chocolate cake called Garash cake, which traditionally has multiple layers and is made with flour and lots of powdered sugar. My interpretation has no flour and uses coconut sugar!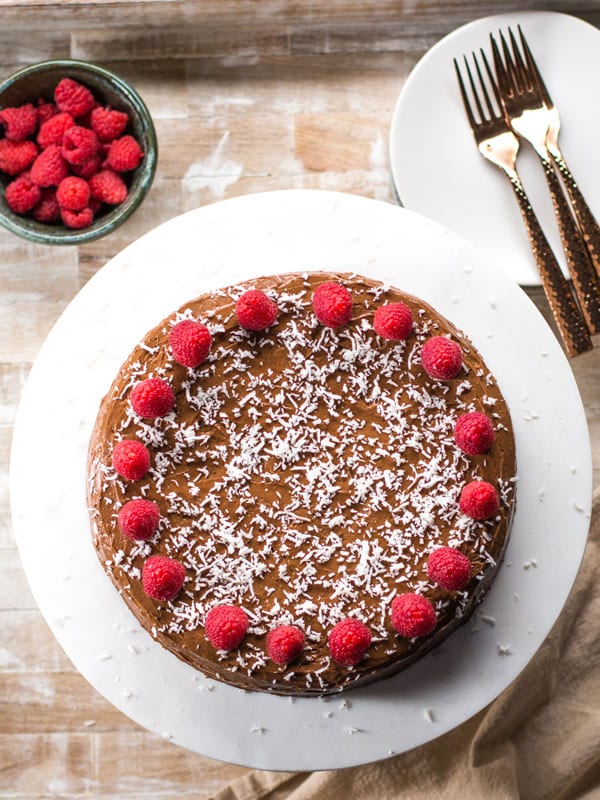 Using walnuts to replace flour
This recipe only uses walnuts for the sheet layer. Use a food processor to break the walnuts down into a rough meal consistency. If you break them down too much the cake will have more of a smooth texture, and if you leave them a bit more chunky, the cake will have more of a rough texture which I love. Both are good. It's just a matter of preference. Nuts are a great substitute for the traditional wheat flour used in baked goods. I also like using almonds and macadamia nuts. Checkout my Gluten Free Chocolate & Orange Cake which uses almonds and is also dairy free.
Using coconut sugar instead of cane sugar
Coconut sugar has a lower glycemic index (35) compared to cane sugar (60-65). But that's not the only reason I like it as it also adds a really nice caramel flavor to the cake.