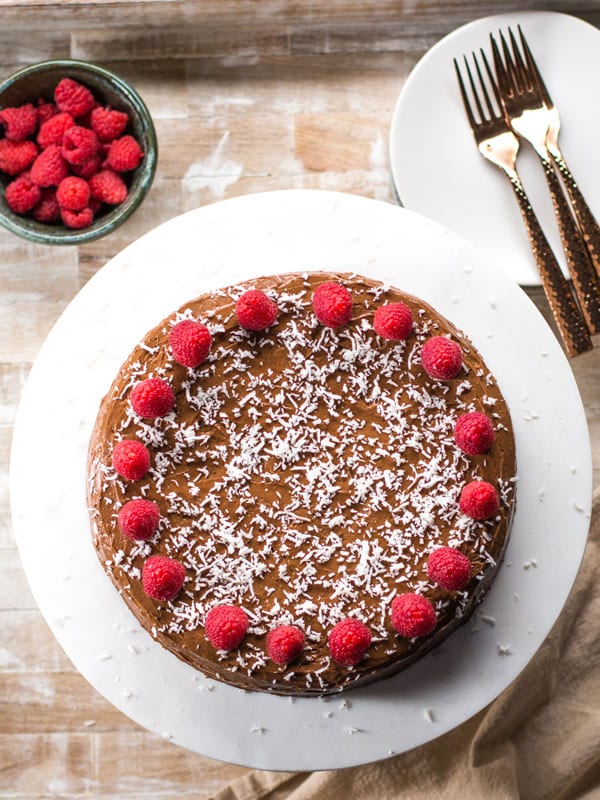 Using walnuts to replace flour
This recipe only uses walnuts for the sheet layer. Use a food processor to break the walnuts down into a flour consistency. If you break them down too much the cake will have more of a smooth texture, and if you leave them a bit more chunky, the cake will have more of a rough texture. Both are good, it's just a matter of preference. Nuts are a great substitute for the traditional wheat flour used in baked goods. I also like using almonds and macadamia nuts. Checkout my Gluten Free Chocolate & Orange Cake which uses almonds and is also dairy free.
Using coconut sugar instead of cane sugar
Coconut sugar has a lower glycemic index (35), compared to cane sugar (60-65). But that's not the only reason I like it, it adds a really nice caramel flavor to the cake.