Dessi whipped up a batch of gluten free chocolate brownies recently that were insanely good. The best part about them was that she used dates as the sweetener, not sugar. As soon as I tasted these brownies, I knew she needed to write the recipe so we could share it on the blog.
These homemade brownies are so easy to make. Just mix the batter in a food processor and bake in the oven. They are also gluten free, and I love the fact that dates are the only sweetener used – so brilliant! Just soak some dates in just boiled water so they soften up and blend them in with the brownie batter. It's as easy as that. If you still have a sweet tooth after making these brownies, check out Dessi's keto citrus biscotti and her gluten free chocolate orange cake.
How To Make Gluten Free Brownies With Dates
The only sweetener needed for this brownie recipe is dates. Start by soaking 12 ounces of pitted dates in just boiled water for 15 minutes so they can soften up. Add the soft dates to a food processor with 1/4 cup of water and puree until smooth. Next, add 4 eggs to the machine, one at a time.
To make this brownie recipe gluten free, we used Bob's red mill paleo baking flour mix. Add flour to the food processor along with the coconut oil, cocoa powder, vanilla, salt, and baking powder. The brownies are also dairy free since we are using coconut oil.
Pour the batter into a prepared baking dish and don't forget to add some chocolate chips on top. Bake in the oven for 45 minutes at 350 degrees F or until a toothpick comes out clean.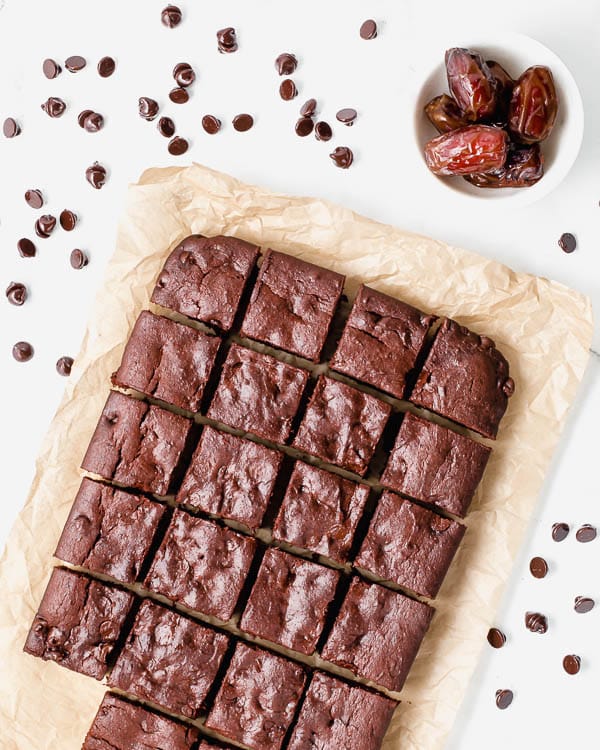 How Can I Make Brownies Dairy Free?
You can easily make brownies dairy free by replacing butter with melted virgin coconut oil. In this recipe, we use 1 cup of melted coconut oil, which is equal to 2 sticks of butter. The same is true if you wanted to use a neutral flavored oil like avocado.
How Long Will Brownies Keep In The Fridge?
Since brownies have eggs, they can only be storied in the fridge for 3 days. Or you can freeze the brownies for 3 months. The best way to reheat the brownies is to thaw first and place in a 300 degree F oven for 5 minutes.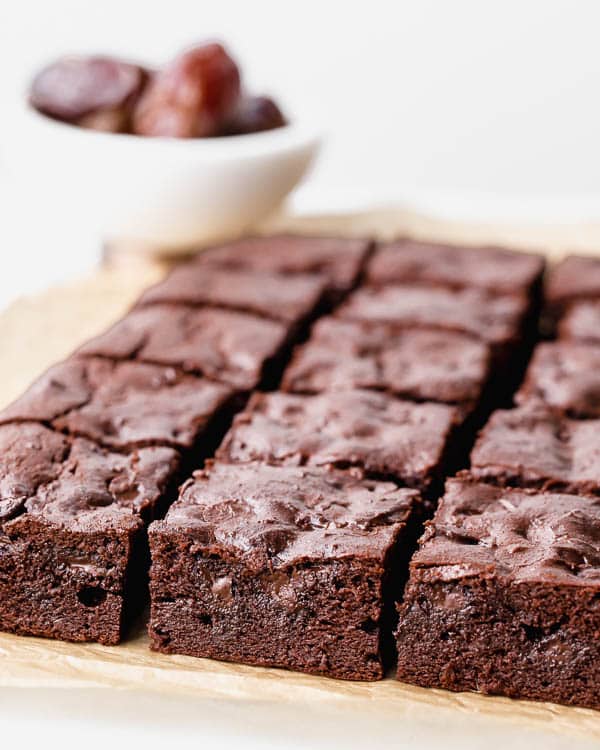 Make sure to check out more dessert recipes: