After Dessi made these gluten free cupcakes of stories, lots of folks were asking for the recipe. The flavor and texture of these pumpkin spice cupcakes is spot on, and the cream frosting is loaded with fall flavors.
Make sure to also check out Dessi's gluten free pumpkin bread recipe.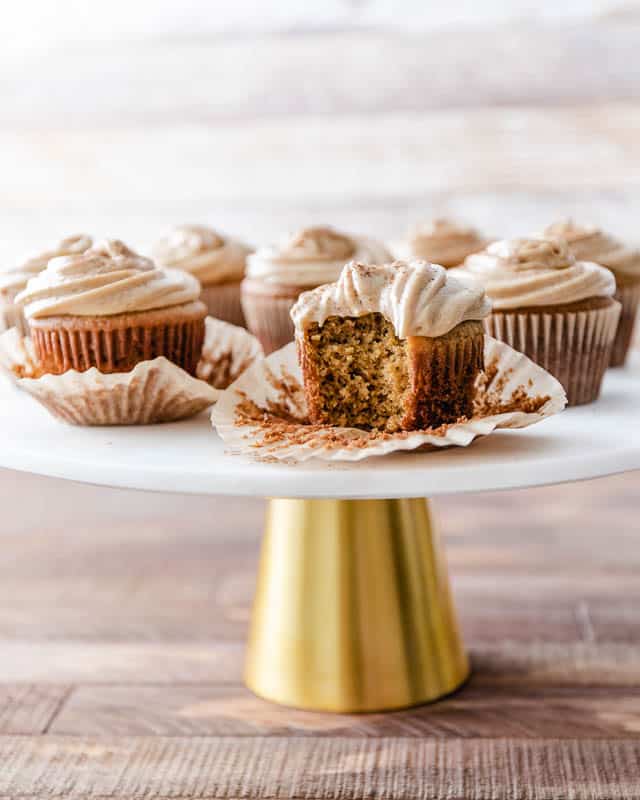 How To Make Gluten Free Pumpkin Cupcakes
To make these cupcakes gluten free we used almond flour along with a couple scoops of my FlavCity pumpkin spice protein. The protein powder also has banana powder, coconut milk powder, and collagen. Which adds great flavor and texture to these gluten free cupcakes,
The key to making these pumpkin spice cupcakes fluffy is beating the egg whites until they have reached stuff peaks. Fold the egg whites into the batter and transfer batter to muffin liners. Bake at 325 F for 22 minutes.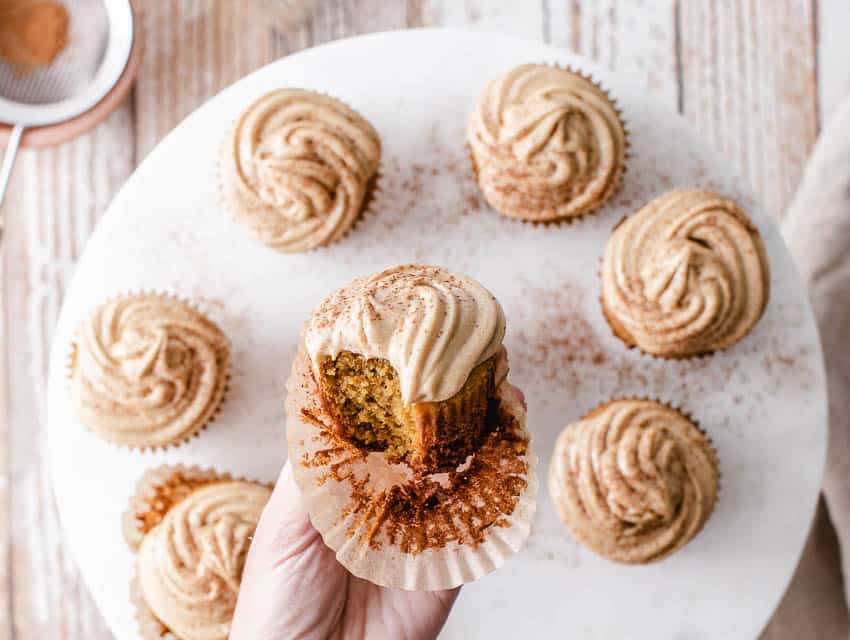 How To Make Cream Cheese Frosting
I actually made this cream cheese frosting with dairy free cream cheese and it worked great. Start off by beating half a stick of butter in a bowl with a hand mixer for 20 seconds. Add 4 ounces of cream cheese. I recommend the plain kite hill cream cheese if you want to make this dairy free.
Beat for 30 seconds then add the powdered maple sugar. To make the maple sugar powdered, blend in a spice grinder until fine and powdery.
You will need 1.5 cups of maple powdered sugar in total. Allow the batter to rest in the fridge until time to ice the cupcakes. Once the cupcakes have baked and cooled, add the cream cheese frosting and enjoy.
More Gluten Free Sweet Treats: