This recipe is with main ingredient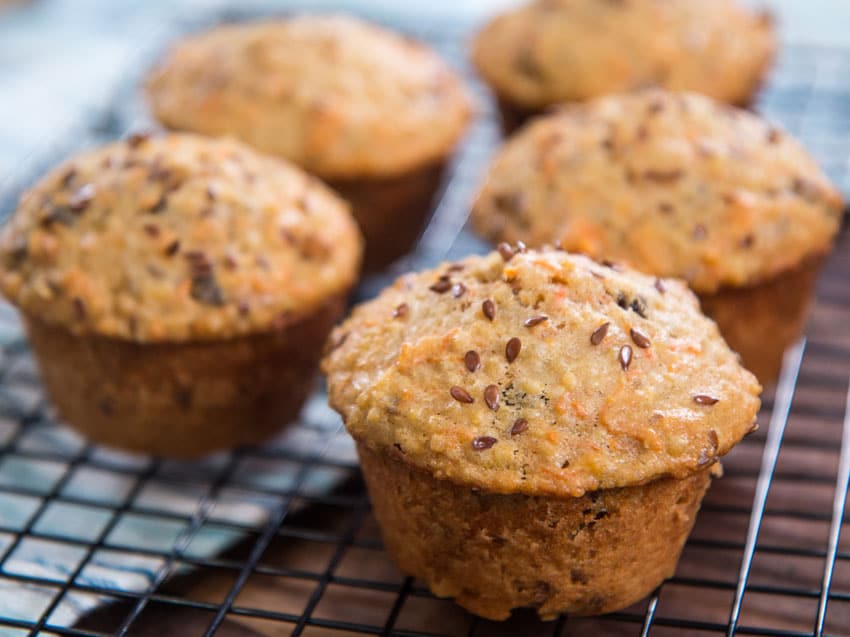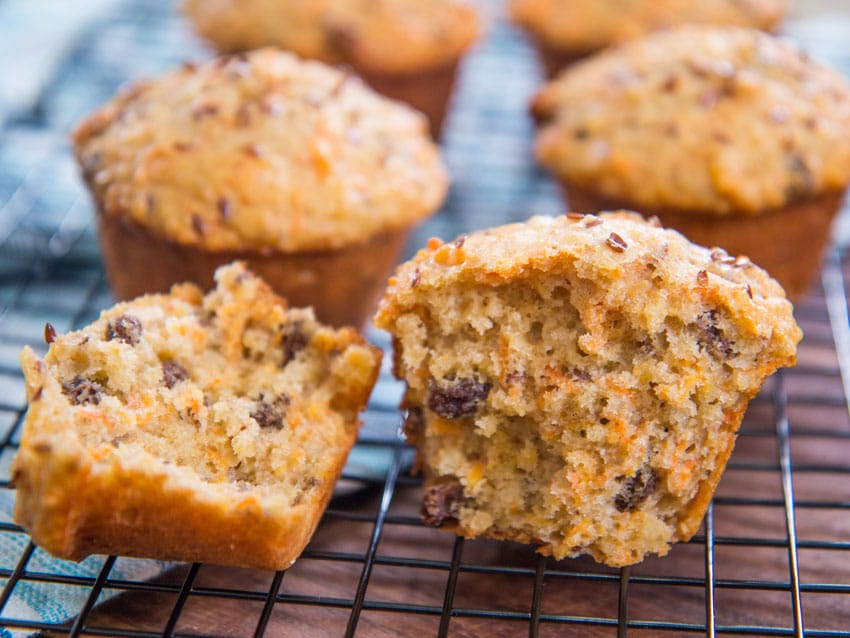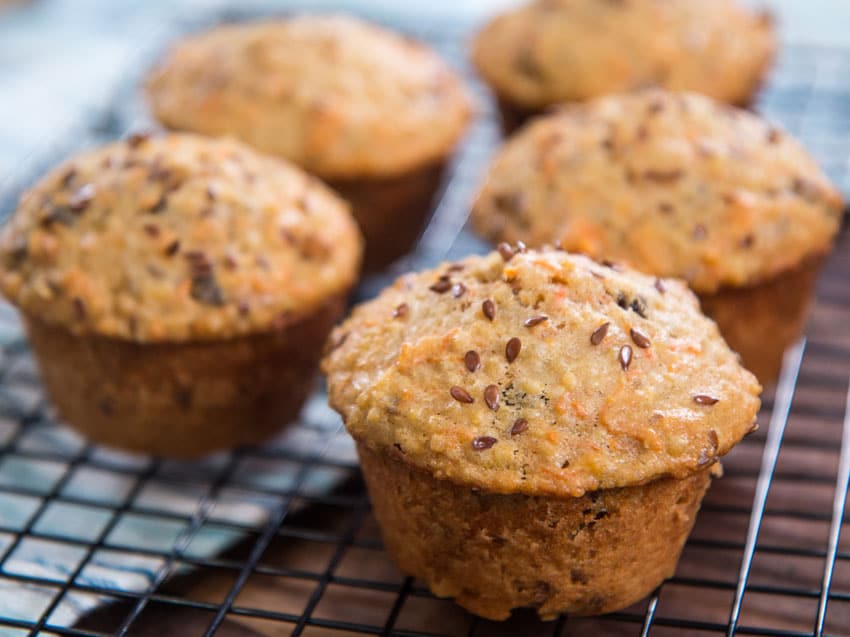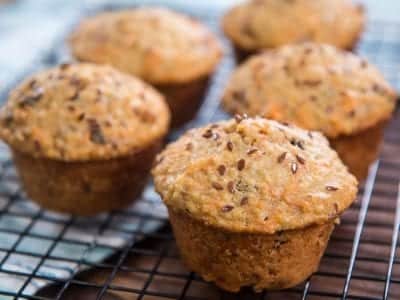 Quinoa Power Muffins
Print
Ingredients
1

cup

of all-purpose flour

¼

cup

plus 2 tablespoons light brown sugar

½

teaspoon

baking powder

½

teaspoon

salt

1

cup

cooked white quinoa

that's about 1/2 cup raw quinoa

½

cup

grated carrots

about 2 medium size carrots

1/3

cup

raisins

1/3

cup

pecans or walnuts

chopped & toasted(optional)

½

tablespoon

flax seeds

plus a little extra for garnish
Wet ingredients:
1

egg

lightly beaten

1

teaspoon

vanilla extract

3

tablespoons

coconut oil or veggie oil

½

cup

greek yogurt

nonfat

½

teaspoon

baking soda
Instructions
To make the quinoa, bring just over 1 cup of water to a boil in a pot and add 1/4 teaspoon of salt. Add the quinoa, mix well, and reduce to a simmer. Cook for 20 minutes with the lid off the pot, you may need to add a splash more water at the end if the quinoa is not thoroughly cooked. Turn the heat off, fluff the quinoa with a large fork, and let it cool down to room temperature.

To make the quinoa muffins, pre-heat oven to 350 degrees F. In a large bowl, add the flour and next 3 ingredients, mix well. Measure 1 cup of cooked quinoa and at that to the bowl along with the remaining dry ingredients, mix very well so everything is equally coated in flour, set aside.

In another large bowl, lightly beat the egg and add the next 3 ingredients. Add the baking soda and mix well for 30 seconds. The mixture will bubble and grow as the soda reacts with the yogurt. Add the wet ingredients on top of the dry ingredients and mix until everything is thoroughly combined, about 20-30 seconds.

If your muffin tin is not non-stick, spray it with non-stick spray and dust a little bit of flour inside. Scoop enough batter to make 6 muffins, filling the tins all the way to the top. Bake in the oven for 25-30 minutes, you will know they are ready when a toothpick inserted in the middle of the muffin comes out clean. Remove from oven, let sit in tin for 5 minutes, then move muffins to a clean plate and allow to cool completely. Enjoy!