Here's a super simple chocolate pudding recipe from our new 5 ingredient cookbook. This chocolate pudding is made with avocados, but it's so rich and creamy you can't tell the difference from the stuff you grew up with.
All you need is 2 ripe avocados and a few pantry staples and you are all set to make this pudding recipe.
If you have extra avocados, try my guacamole recipe.
How To Make Chocolate Pudding
If you have ripe avocados, you have pudding! Add the avocado meat to a blender with unsweetened cacao, maple syrup, vanilla extract, orange juice, and hot tea or coffee.
In the cookbook I used hot coffee, but in a recent video with Rose I used herbal chamomile and mint tea, and it was even better!
Blend everything until well combined and serve. If you let it sit in the fridge for 3 hours, or overnight, the flavors get better!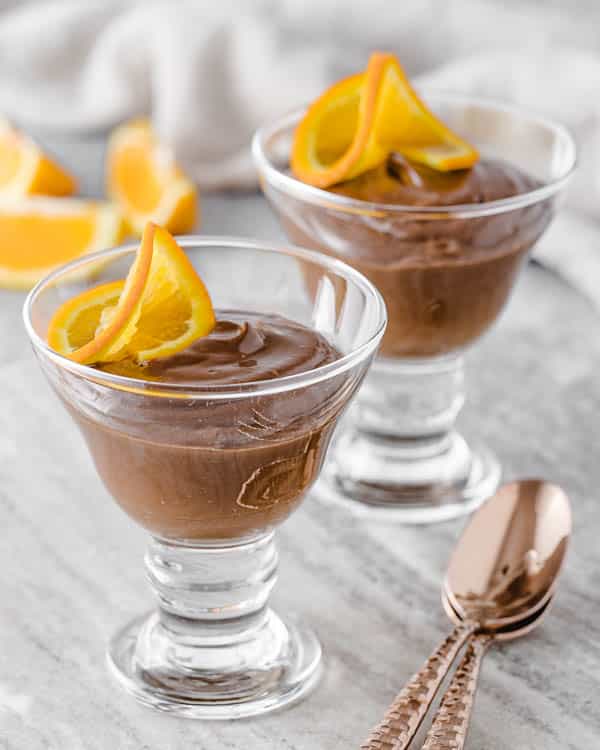 Try more of Dessi's dessert recipes: