Last week I gave you guys my sugar free lemonade recipe, now it's time for the adults! This margarita recipe is very easy to make and uses monk fruit simple syrup instead of cane sugar.
I hitting you up with two versions of this margarita recipe, a classic one and a coconut milk horchata version. I skipped the orange liquor, that stuff is loaded with added sugar and food coloring!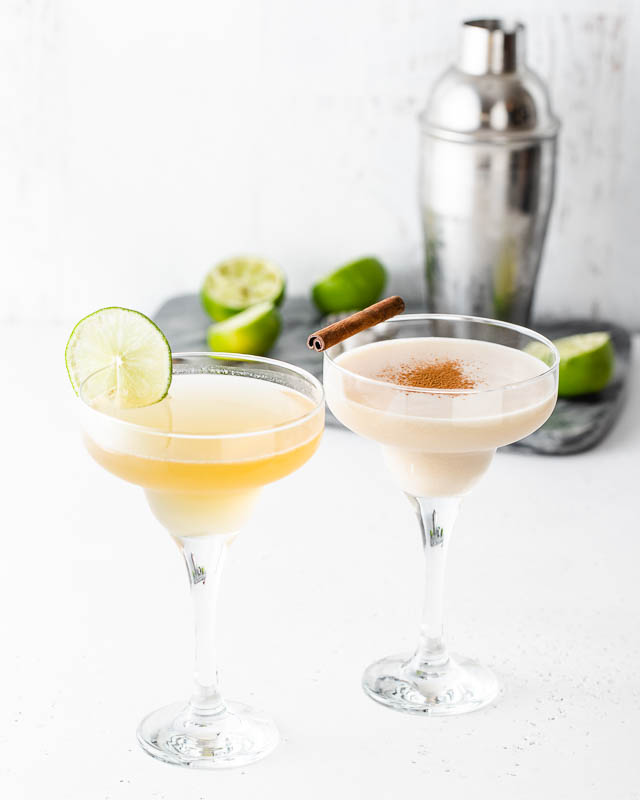 How To Make Sugar Free Margaritas
The first thing you need to do for this margarita recipe is make the simple syrup. Normally you do this with equal parts sugar and water, but to make this keto, I use monk fruit sweetener.
Add half a cup each of monk fruit sweetener and water to a small pot and cook over medium heat until dissolved, about 5 minutes. Allow to cool or if in a hurry, add some ice.
Mix the tequila, simple syrup, and fresh lime juice in a cocktail shaker with ice. Shake well and pour into a glass. You want to check for seasoning and add more simple syrup if desired.
Keto Horchata Margarita Recipe
For the no sugar added horchata margarita recipe, follow the same steps as above, but this time add 1.5 ounces of full fat coconut milk and a dash of cinnamon. Shake well and serve with a dash of cinnamon on top.
Both the classic margarita and horchata have no added sugar and are perfect for a diabetic or keto diet
Check out my other no sugar and keto recipes: