This roasted chicken salad is easy to make, moist and creamy, and the perfect keto lunch recipe. The key to making the ultimate chicken salad recipe is roasting chicken thighs in the oven. Don't even think about using canned or rotisserie chicken! Once you pull those juicy chicken thighs and toss them in a tangy mayo dressing, it makes the most epic chicken salad sandwich you can crush at work.
Some people have asked if you can use white meat. If you do that to make the chicken salad, make sure you buy bone on and skin on chicken breasts and roast them in the oven. It won't be as juicy as thighs and you have to make sure not to overcook the white meat or it will be dry.
Make sure to also check out my other keto lunch recipes, like curry chicken salad & my roasted cauliflower and broccoli salad. Both are great for cold lunch meal prep.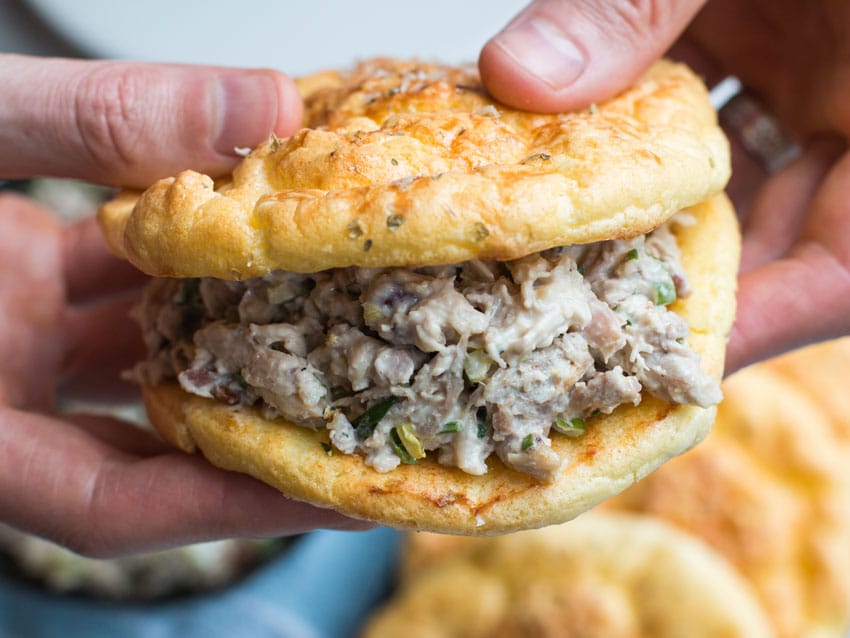 How To Make Chicken Salad
I would advise against buying rotisserie chicken to make chicken salad. They are pumped with chemicals, salt, and usually low quality birds. Instead, buy organic chicken thighs wit the bone and skin on and roast them in the oven at 400F for 55 minutes. Once cooled a bit, you can shred them like wolverine with two forks and save that crispy skin for a snack attack!
Make the creamy mayo dressing for the chicken salad by combining the avocado oil mayonnaise with lemon juice, coconut aminos or tamari, stone ground mustard, tahini, and hot sauce. This dressing may sound a bit different, but the flavor is off the charts. Make sure t toss the dressing wit the chicken while it is still warm, so it really soaks into the chicken.
To finish off this low carb chicken salad add some chopped pecans, cooked and chopped bacon, and herbs. If you want to add some sliced grapes or dried cranberries, that would be awesome, but then it would be paleo, and not keto.
How Long Can I Store Chicken Salad In The Fridge?
Chicken salad can keep in the fridge for 5 days in an airtight container. I don't recommend freezing it as the mayonnaise will split ad have a weird texture.
The Best Cloud Bread Recipe
Te key to making keto cloud bread is to gently fold the beaten egg whites into the egg yolk and cream cheese mixture. The most common mistake people make is not beating the egg whites until the get stiff. This is essential for the cloud bread to achieve a light and airy texture. Look at the texture of my egg whites in the YouTube video below. Also, the cream cheese must be at room temperature so they fully incorporate into the eggs.
I like to add a bit of dried oregano and grated Pecorino cheese to the tops of the cloud bread before baking them in the oven. This gives the cloud bread recipe a bit of a Italian focaccia flavor. The baking time is about 30 minutes, but bake them until the cloud bread is very nice and golden brown.  I like to move the keto cloud bread to a cooling rack so moisture does not accumulate on the bottom.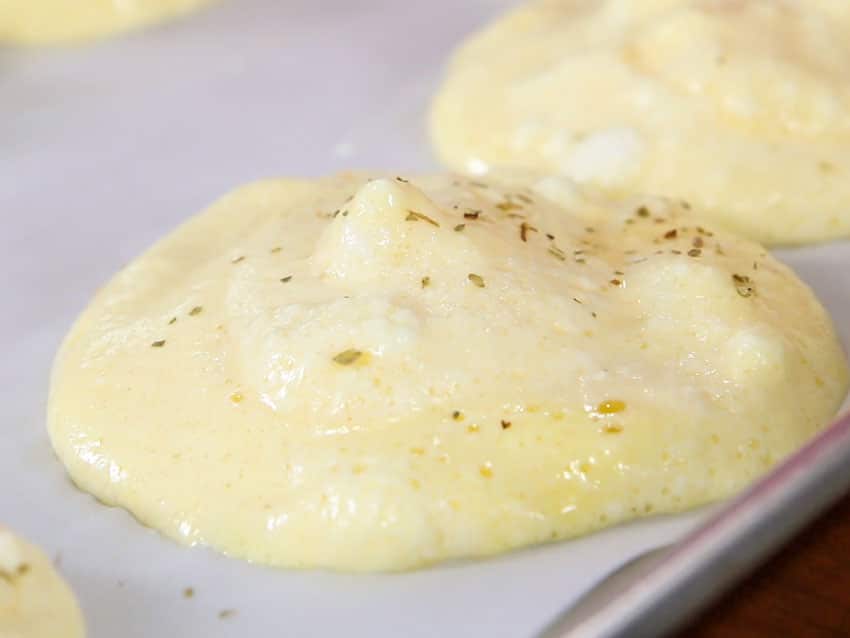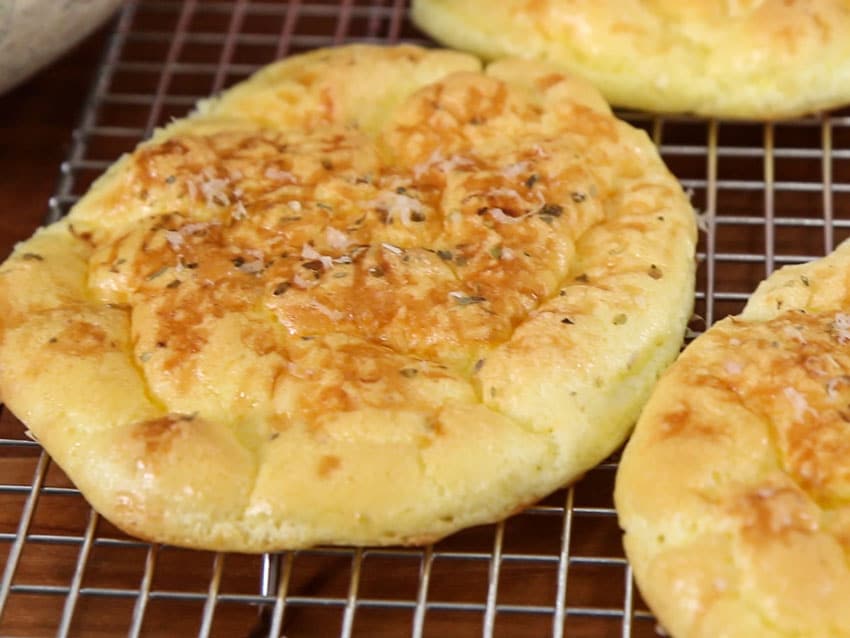 How Do I Store Cloud Bread?
After the cloud bread have baked, allow to them sit out overnight so they can dry slightly. It's best to do this on a cooling rack if you have one. Then place them in a zip-top bag and store in the fridge for 3-4 days or the freezer for 3 months. I have found that if you don't allow them to dry out a bit on the counter, they will get wet when put in the bag and stored in the fridge.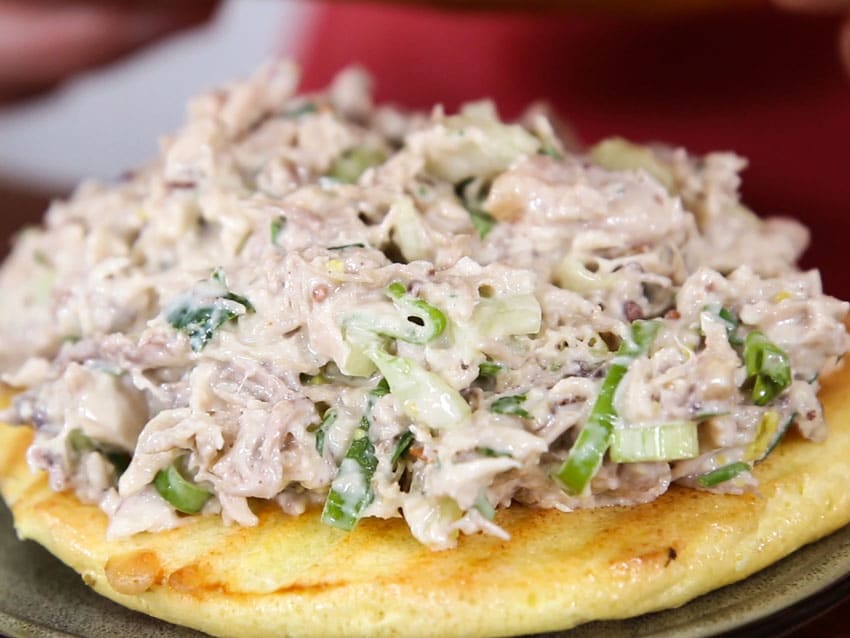 Make sure to check out my other keto recipes: