Weight Loss Meal Prep
You guys have been asking for meal preps that use the same ingredients to make different meals, so I am hooking you up with 5 healthy weight loss meal prep recipes using the same 10 fresh ingredients. I have all the meals covered in this weight loss recipe: breakfast, lunch, and dinner. All of the weight loss recipes are big on flavor and easy to make.
I decided to use boneless and skinless chicken thighs as the main protein – they have so much flavor and don't dry out very easily unlike breasts. All of these recipes are perfect for weight. Yes, even the pesto pasta. You can actually meal plan pasta and lose weight thanks to low carb shirataki noodles, I love these noodles!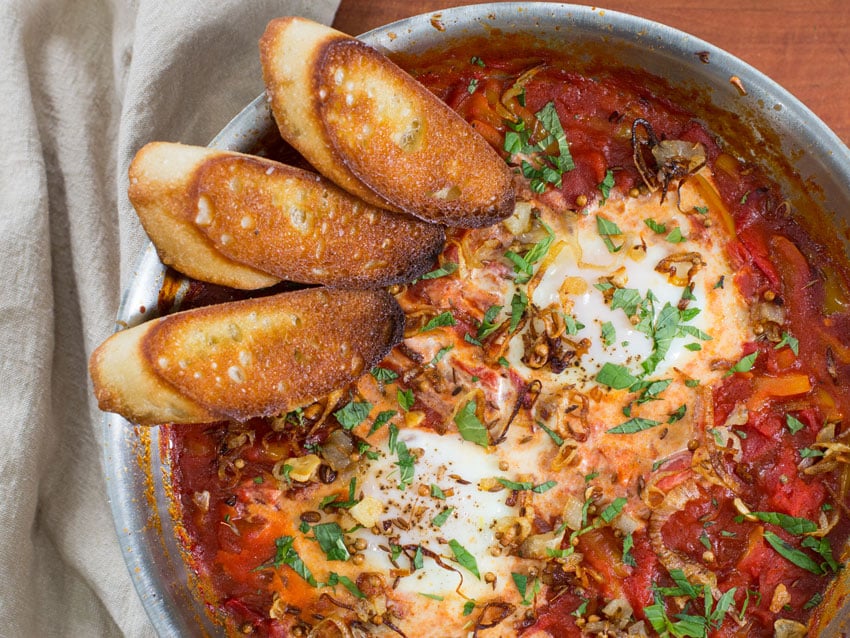 Meal Prep Recipes For Weight Loss
This meal prep is designed so you spend 60-90 minutes cooking on Sunday or Monday, and you have at least 5 healthy meals done for the week. I say at least because the breakfast meal prep recipes can last 2-3 days, especially the frittata. There is nothing like finishing your weekly meal prep and knowing that you have a bunch of healthy and tasty meals to help you lose weight.
I believe this is the only way to help lose weight and stick to your weight loss goals. Cooking your own meals and exercise – it is that easy. You have to know what goes into your body if you want to stay healthy once you start eating out. You have no idea what ingredients they are using. Weekly meal prep will keep you on your diet and help you reach your health goals.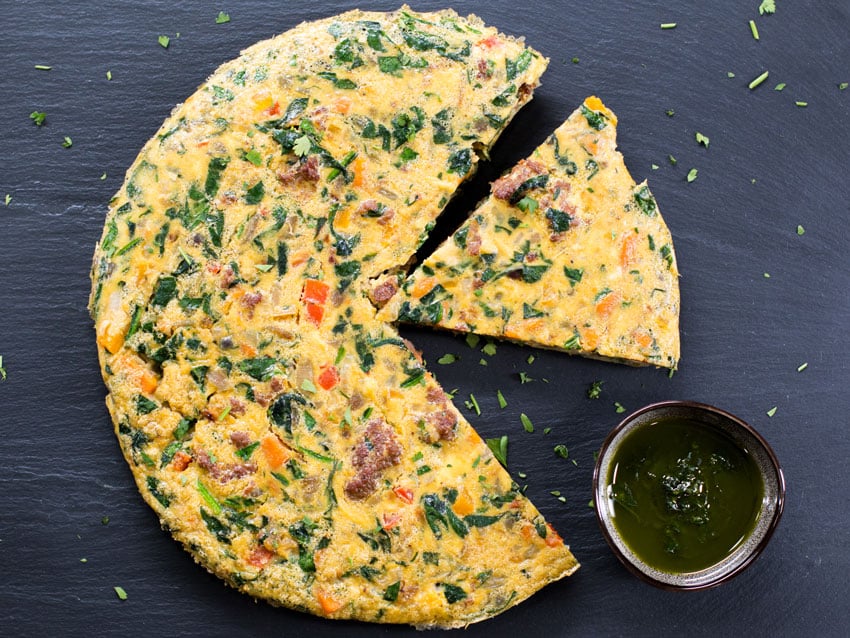 I use the low carb shirataki noodles to make the pesto pasta and the noodle and veggie stir fry. My favorite brand is pasta zero by Naysoya. They have no funky smell and work great as a noodle substitute. Just make sure to follow the directions below and cook the excess moisture out of the noodles in a dry non-stick pan. Otherwise they will make the dish watery.
I have a few other recipe on my blog that use shirataki noodles that you should check out. This ramen meal prep is low carb and tasty and these salmon patties with low carb noodle stir fry are a must.
Healthy Meal Prep Recipes For The Week
These meal prep recipes are easy to make and huge on flavor. Just because you are trying to lose weight doesn't mean you need to eat bland, boring food! You will notice that all five of these meal prep recipes are seasoned aggressively and have layers of flavor. The most important thing is for you to taste as you are cooking and then adjust accordingly. These healthy meal prep recipes are all about a balance of flavor, meaning you have to use salt, spice, sour, and sweet. If you can do that in all your dishes, they will taste good almost every time!
Make sure to check out my healthy meal prep page. It has over 100 recipes for losing weight and eating healthy. Also subscribe to my FlavCity YouTube channel for the best meal prep recipe videos online!
Check out my other healthy meal prep recipes: