You guys have been asking for low carb snack ideas so I wanted to share my recipe for keto tots that uses cauliflower instead of starchy potatoes. These cauliflower tots are full of flavor and are the perfect size for snacking. Making keto cauliflower recipes is one of my favorite things to do because this vegetable is so darn versatile.
Cauliflower is a blank canvas, so it can take on so many different flavors and textures, which is why you can make these crispy tots that make the perfect low carb snacks for in between meals.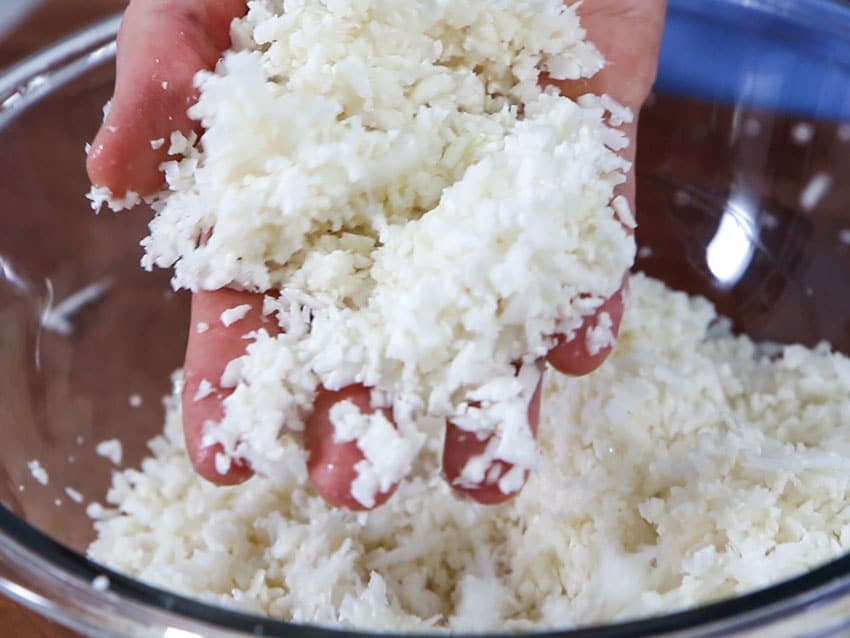 Check out the texture of the cauliflower rice above. I like to use the largest setting on my box grater, but if you have a grater attachment for your food processor, you can use that too. Just don't use pre-grated or frozen cauliflower rice from the store. The texture is off and the frozen kind has way too much water.
The key to this cauliflower keto tot recipe is to wring all of the moisture out of the grated cauliflower. That's what makes these keto tots so golden brown and crispy. Moisture won't allow for this to happens, so work those biceps!
Keto Snacks
You guys are always asking me for low carb keto snacks to munch on in between meals. That seems to be the time when bad choices get made and your diet is derailed! As long as you plan ahead, you can have your keto snacks with you for when the craving hits. Dessi recently posted a recipe for some really epic low carb bread. Slather some almond butter or cream cheese on this keto bread and that can be another snack to hold you over.
You can freeze these keto snacks for 2-3 months or keep them in the fridge for 3 days. The best way to reheat these low carb cauliflower tots is in a 350 degree F oven for 6-8 minutes. This way they will still be crispy. If you reheat the keto tots in the microwave, they will get a bit soggy.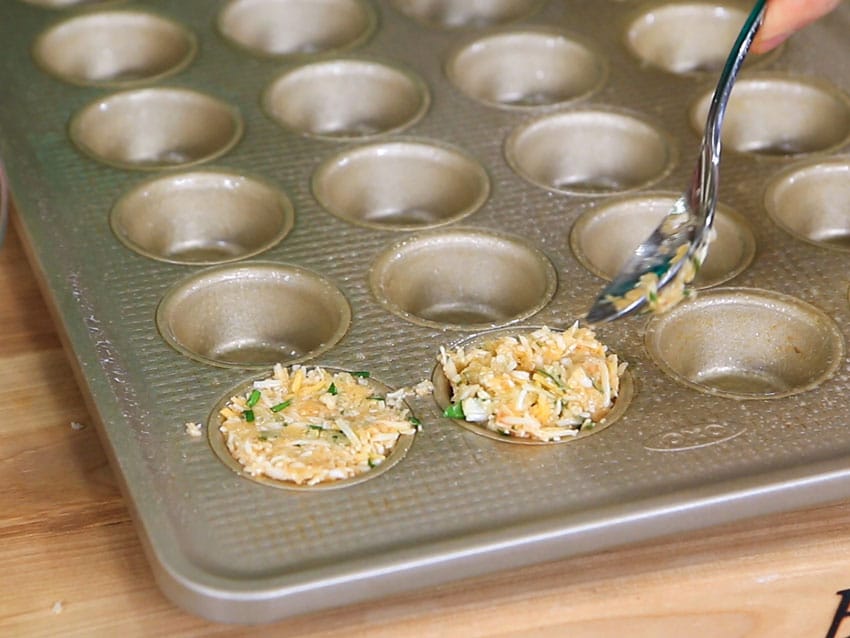 Make sure you really pack the cauliflower mixture into the mini muffin tin. This will ensure they get golden brown and super crispy. Oh, and it's really important to spray the tin with non-stick. Otherwise the keto tots won't come out!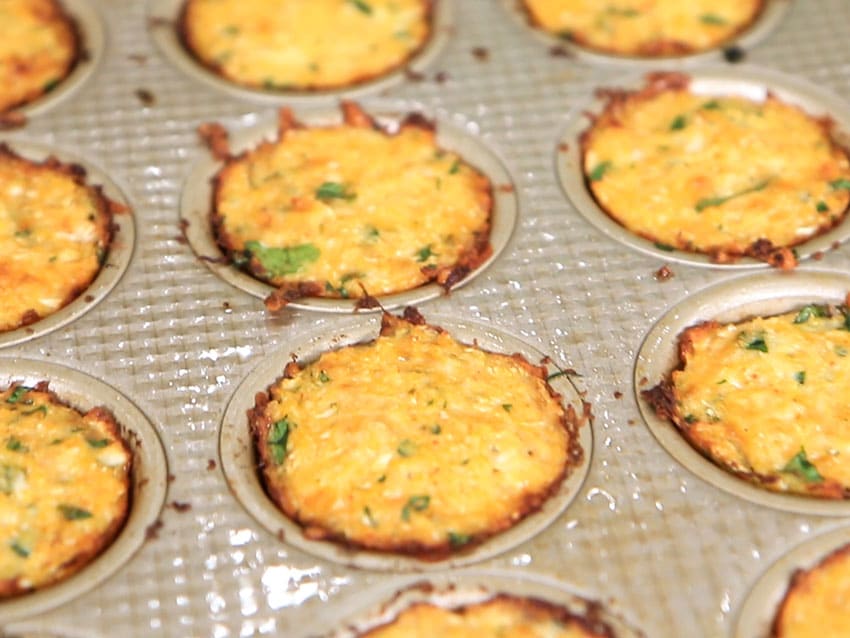 You will need to let the keto tots sit for 5 minutes in the muffin tins so they can slightly cool before pulling them out. But come on folks. Look at the golden brown edges!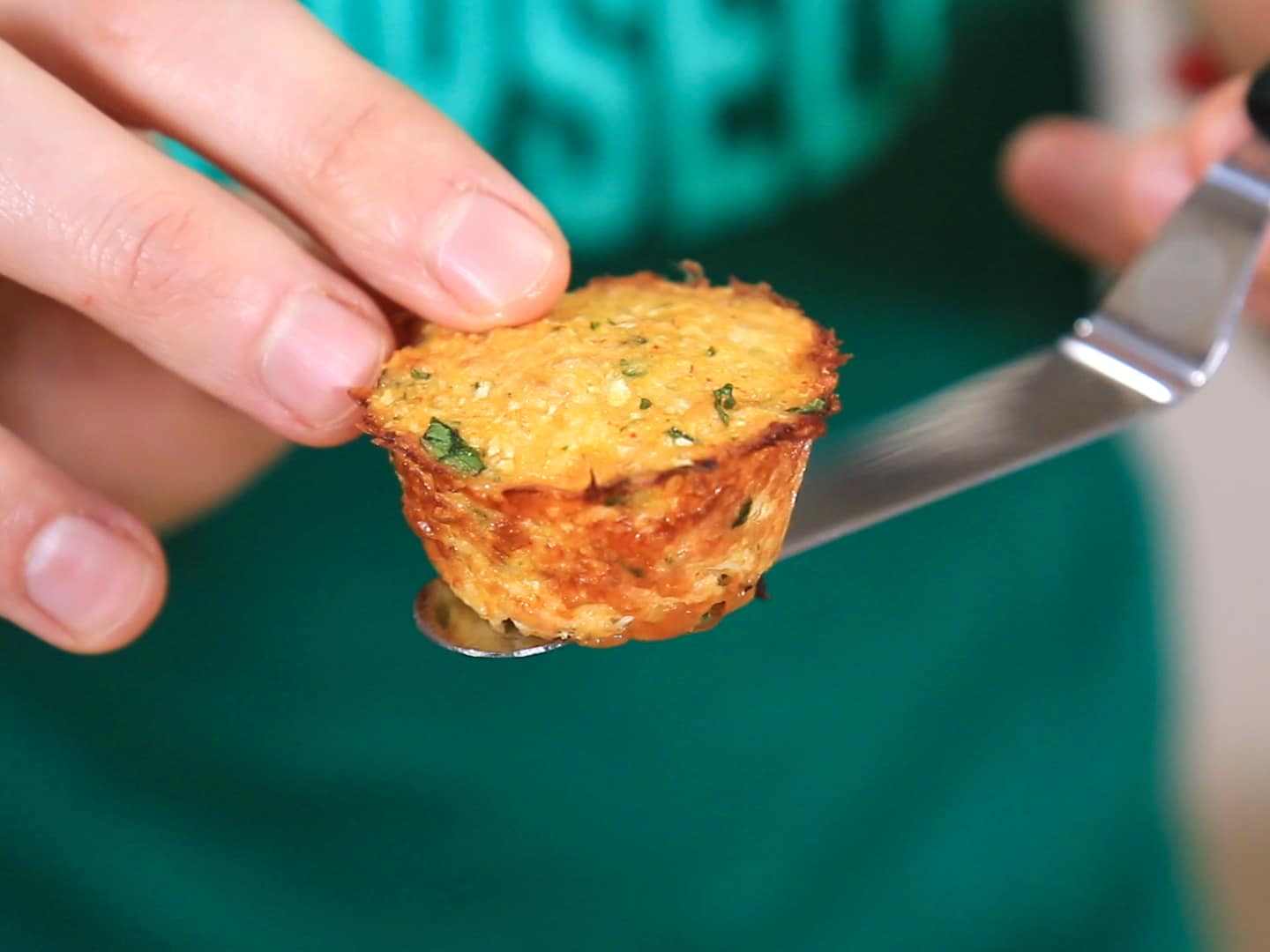 Some people have asked me if they can make these keto tots in a silicone muffin mold. The answer is … I would not. While the tots will bake using that mold, they won't get golden brown because silicone doesn't conduct heat nearly as well as the metal tin. I have a link to the tin I used in my Amazon links in this post.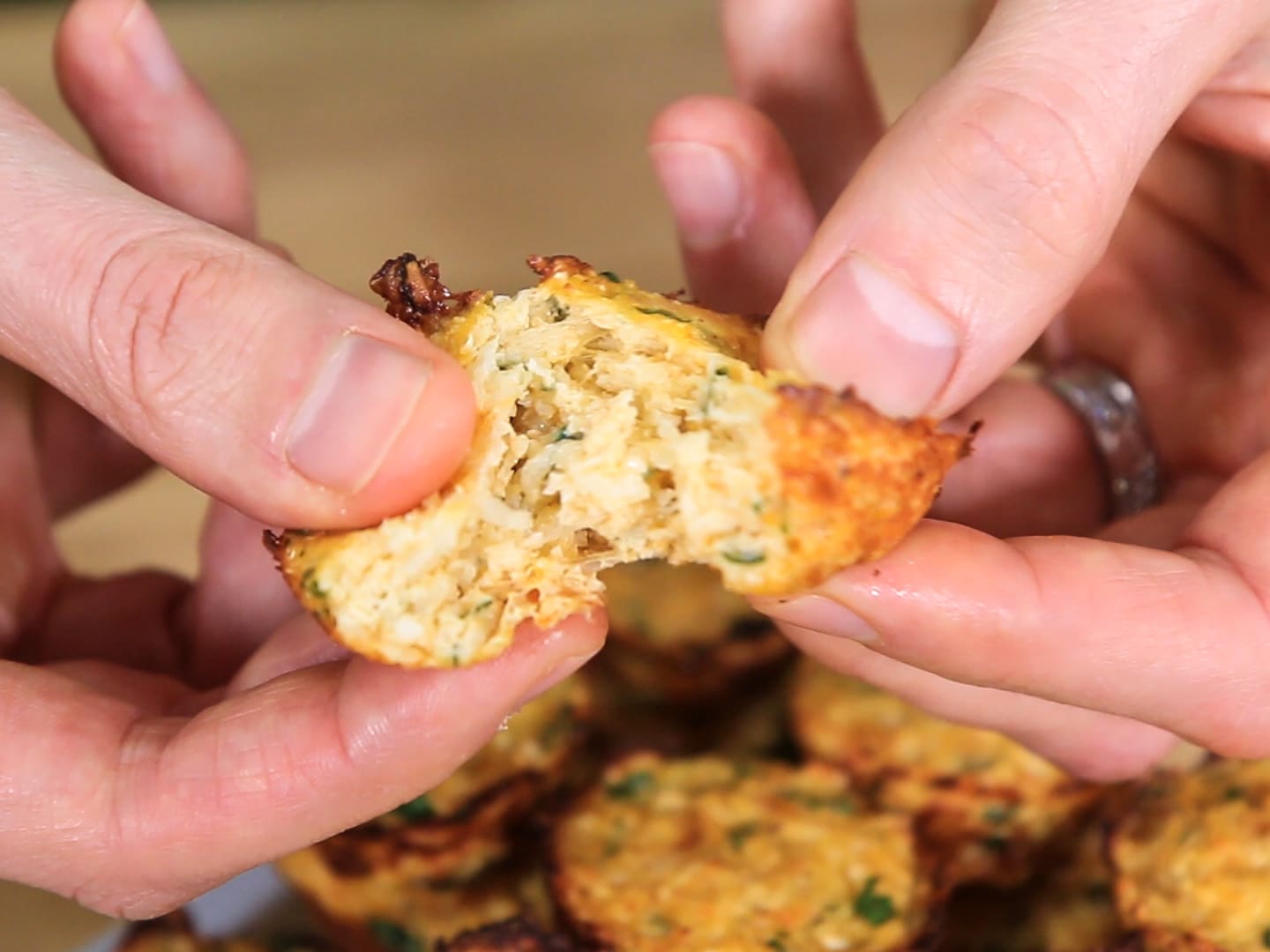 Low Calorie Snacks
Moist, cheesy, golden brown, low carb, and low calorie cauliflower tots. What else do you need!? Thanks to the cauliflower, these tots are low calorie too, which make them perfect for losing weight. I have a bunch of other snack recipes on my site, so make sure to check out snack meal prep that features buffalo cauliflower wings and guacamole. I also have another meal prep for snacks that has whole wheat pizza balls and no-bake chocolate truffles.