Dessi has done it again my friends. Her recipe for gluten free paleo bread is just as good as the real deal. The best part of this paleo bread recipe is that it has a soft and chewy texture just like regular bread and it does not have an eggy flavor or smell like many other pale breads out there.
If you are low carb, check out her recipe for keto bread, it makes a mean french toast!
How To Make Paleo Bread
The key to making the best ever paleo bread recipe is using ingredients that will result in a chewy and stretchy texture, just like regular bread. The dry ingredients for this bread recipe are arrowroot starch, psyllium husk, baking soda and salt. The psyllium husk helps the bread obtain a stretchy, almost gluten-like feel.
The wet ingredients for this paleo bread are really interesting. They start with flax seed meal soaked in water until it blooms and gets gelatinous. While the flax seeds are blooming, beat some pasture raised eggs with honey then add the flax seeds, honey, and almond butter.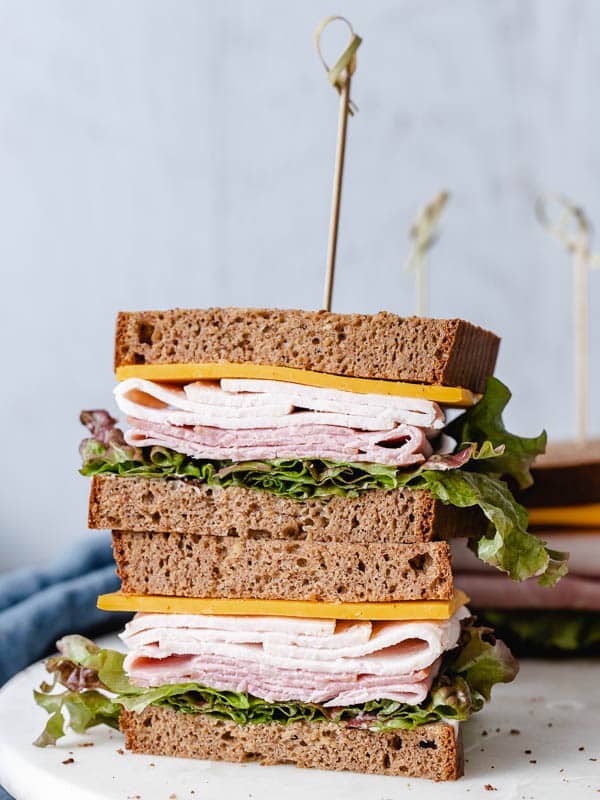 Almond butter not only adds a good bit of fat, but some much needed moisture to this gluten free bread. A little bit of apple cider vinegar also helps the bread rise and react with the baking soda to help leaven the paleo bread.
Combine the wet ingredients with the dry, transfer to a loaf pan covered with parchment paper, and bake for 30-35 minutes. The paleo bread is ready when the crust is dark and shiny or the internal temperature reaches 199 degrees F. I highly recommend inserting a digital probe thermometer in the center of the bread after 25 minutes.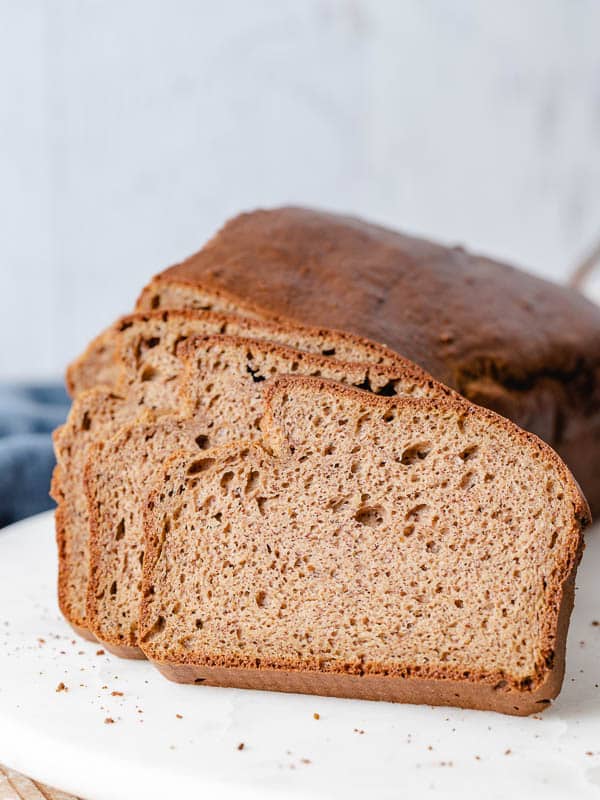 What Gluten Free Flour Is Best For Making Bread?
When making gluten free or paleo bread, you want to avoid using too many simple starches. If the primary ingredients of your gluten free flour mix are rice flour, potato starch, corn starch, and tapioca starch, the bread has zero nutrition. These are simple carbohydrates that will spike your blood sugar and offer no nutritional value.
To to use gluten free flours that are whole grains, like brown rice, quinoa, amaranth, or flax seeds. This paleo bread recipe is primarily flax seed meal and almond butter, with a touch of arrowroot starch as a binder.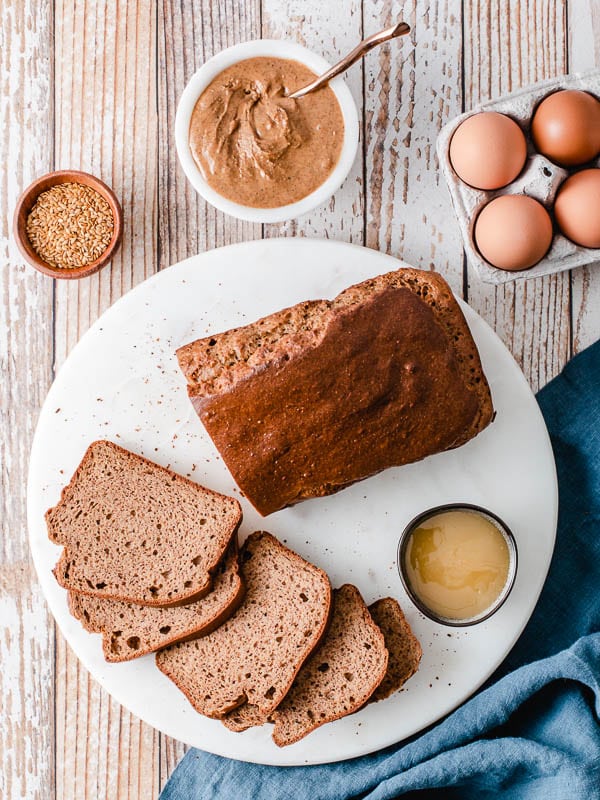 How Long Will Paleo Bread Last?
This paleo bread is made with eggs and for that reason, you need to store it in the fridge once it has cooled down and place it in a zip-top bag. It will last for 3 days in the fridge or 3 months in the freezer.
Check out my other paleo and bread recipes: